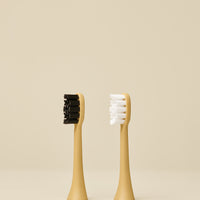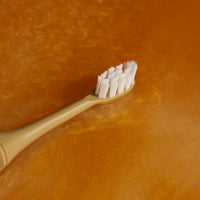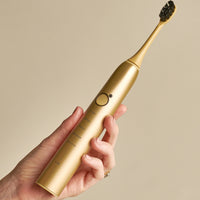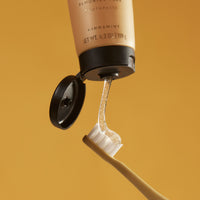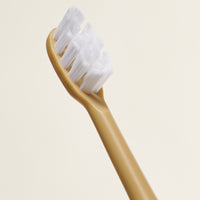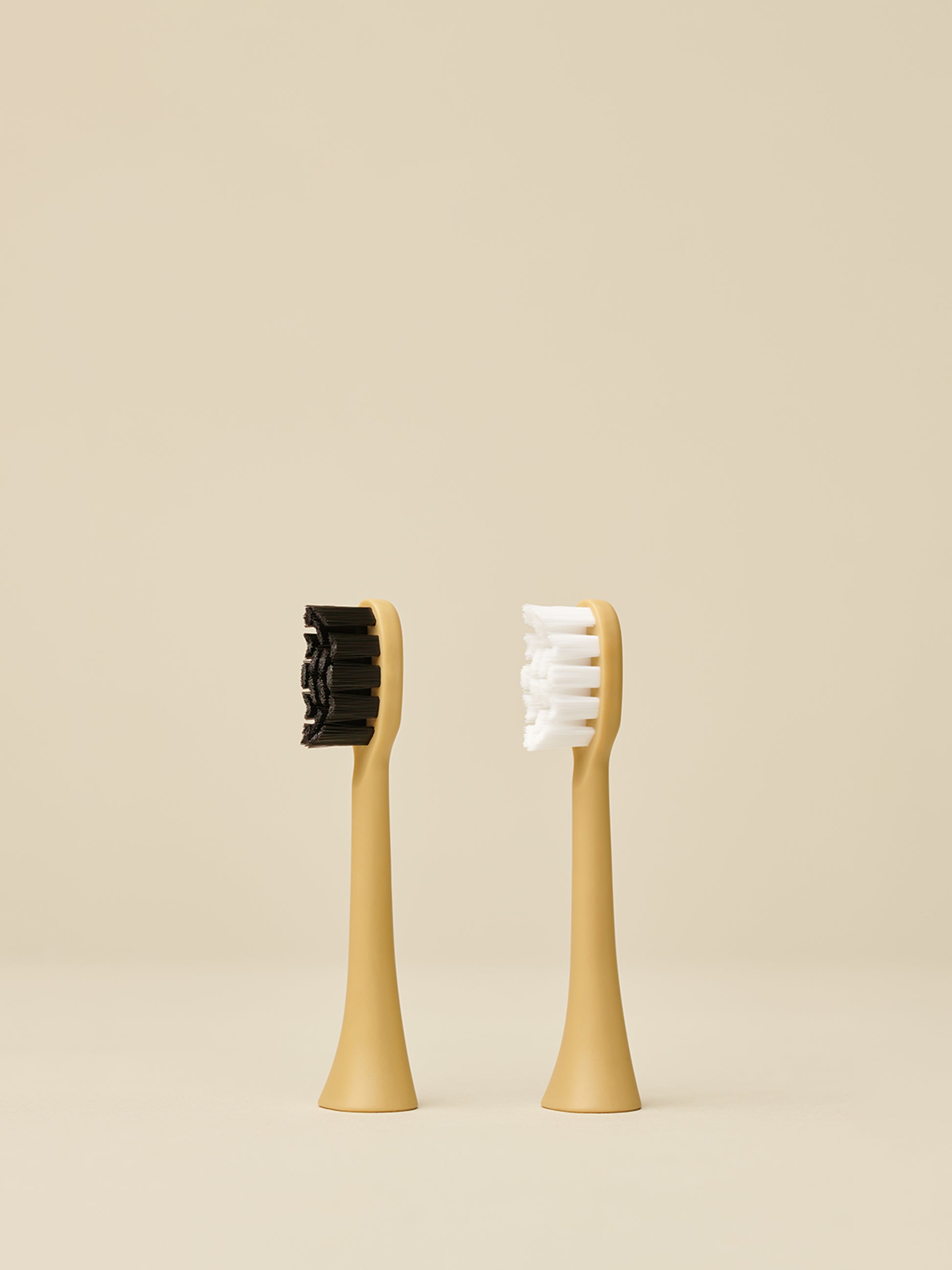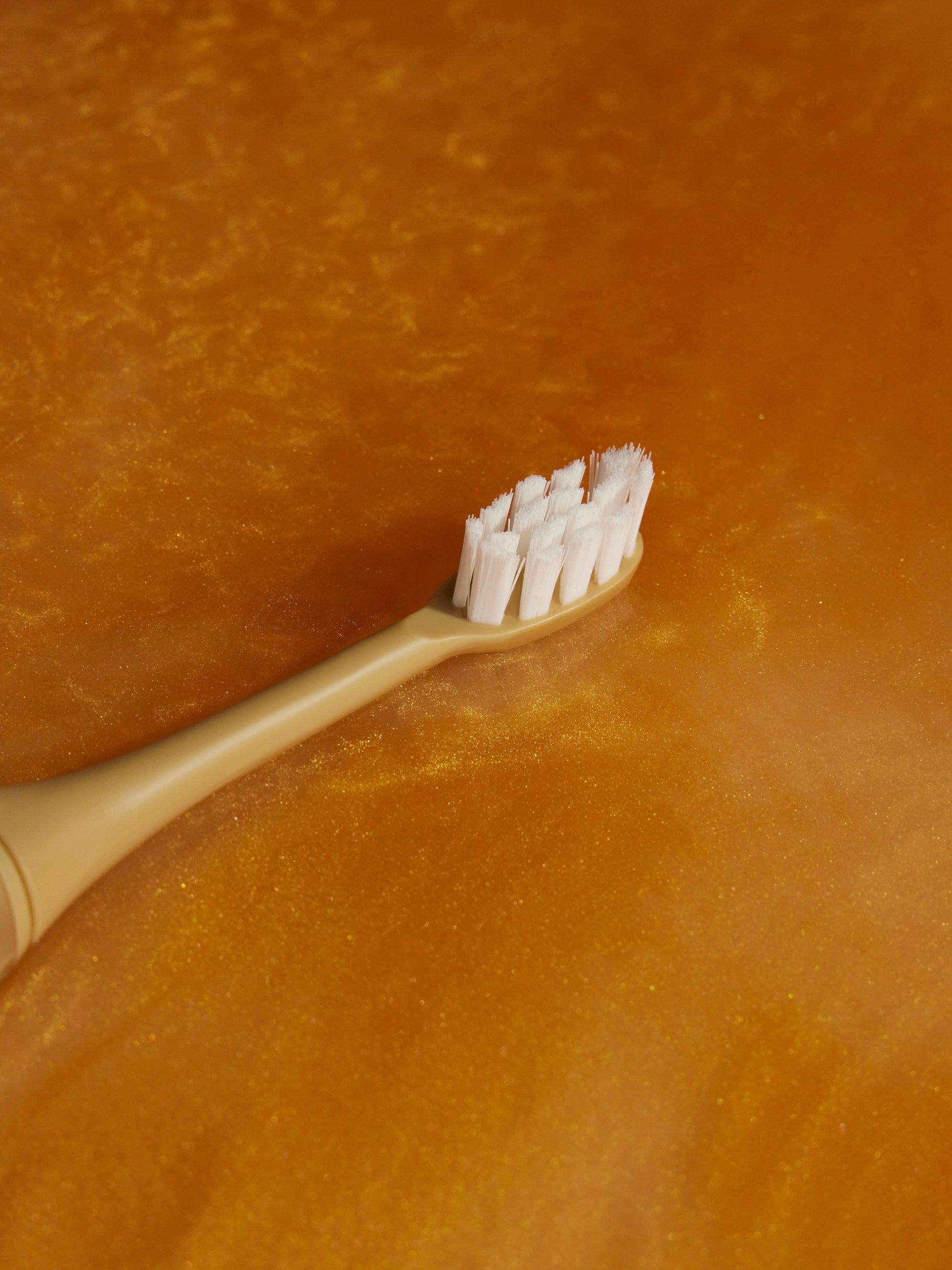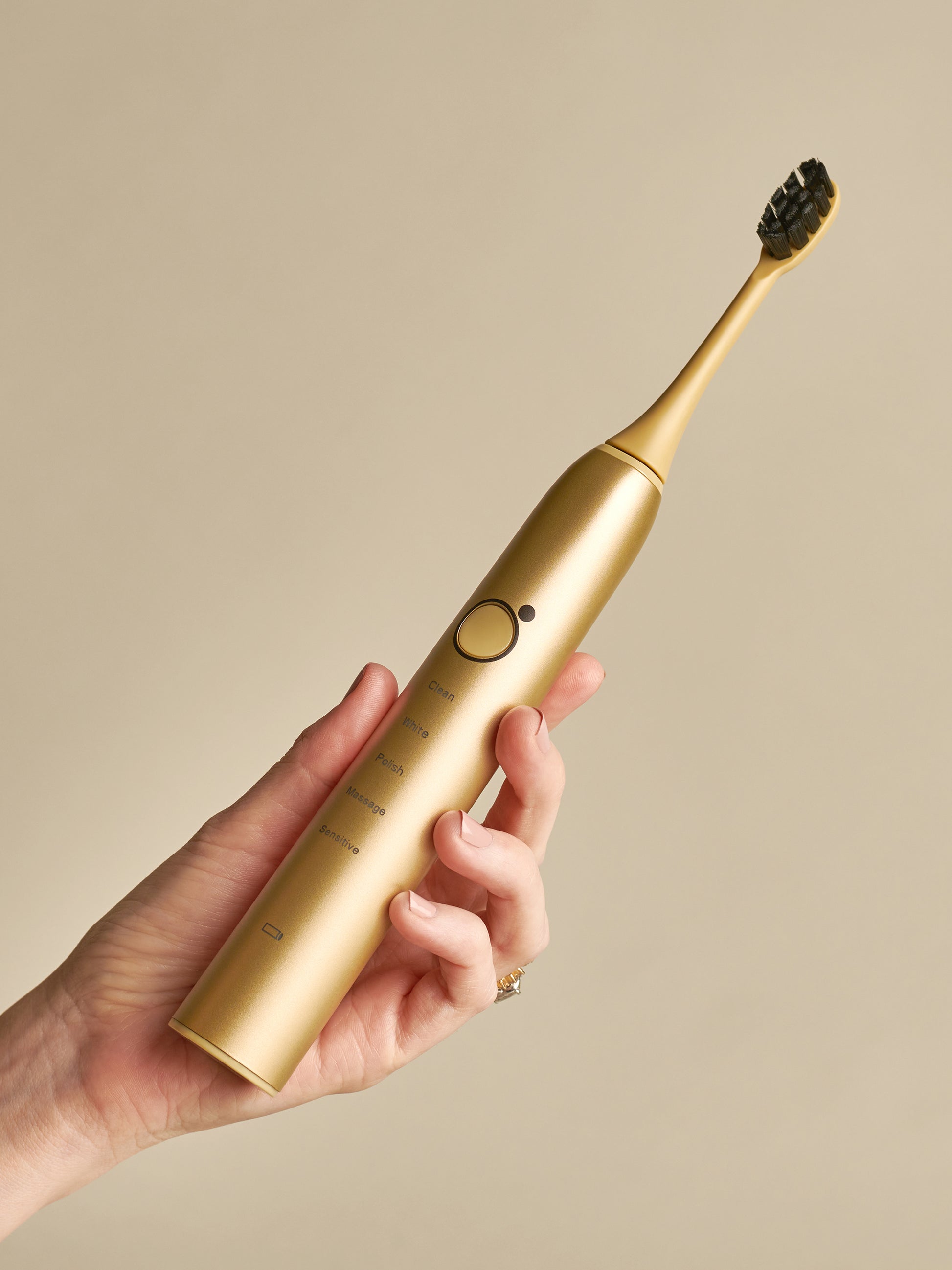 A 2-pack of brush head replacements that pair with MOON's Gold Electric Toothbrush
Each brush head features 

720 tapered, ultra-fine Dupont bristles that offer deeper reach, surface cleansing to prevent stains, and last 4x longer than natural brush bristles.



2 Interchangeable brush heads (white and black) featuring cutting-edge, ultra-strong bristles with a superfine feel.
Pairs exclusively with the MOON Electric Toothbrush.
Insert the brush head into the handle, while leaving a small amount of space to allow for sonic vibrations.
Place the bristles against the teeth at a 45 degree angle towards gumline. Move the bristles slowly in circular motion. Do not scrub teeth, but apply light pressure to allow sonic vibrations to deeply clean. Replace brush heads every 3 months.
View full details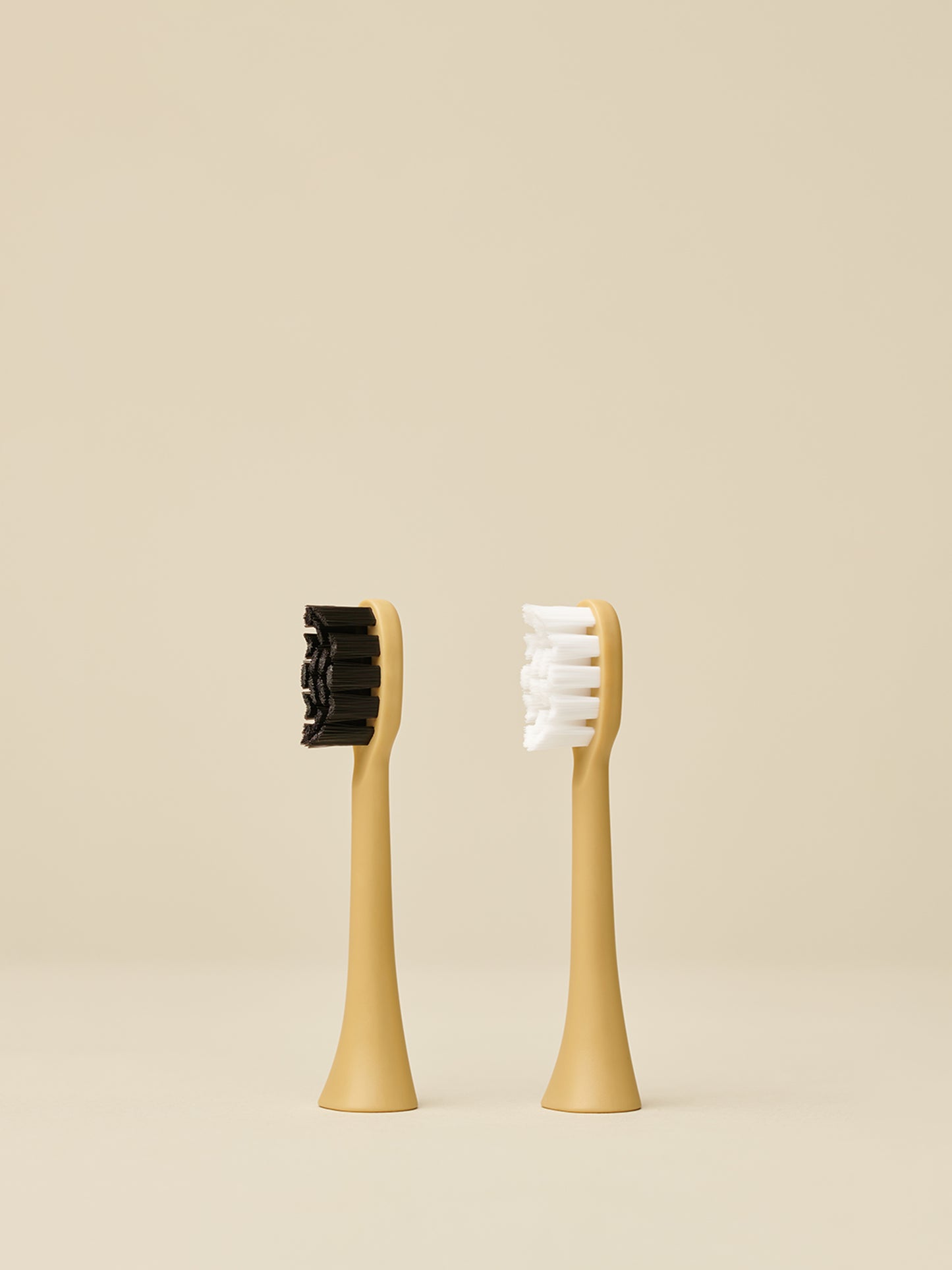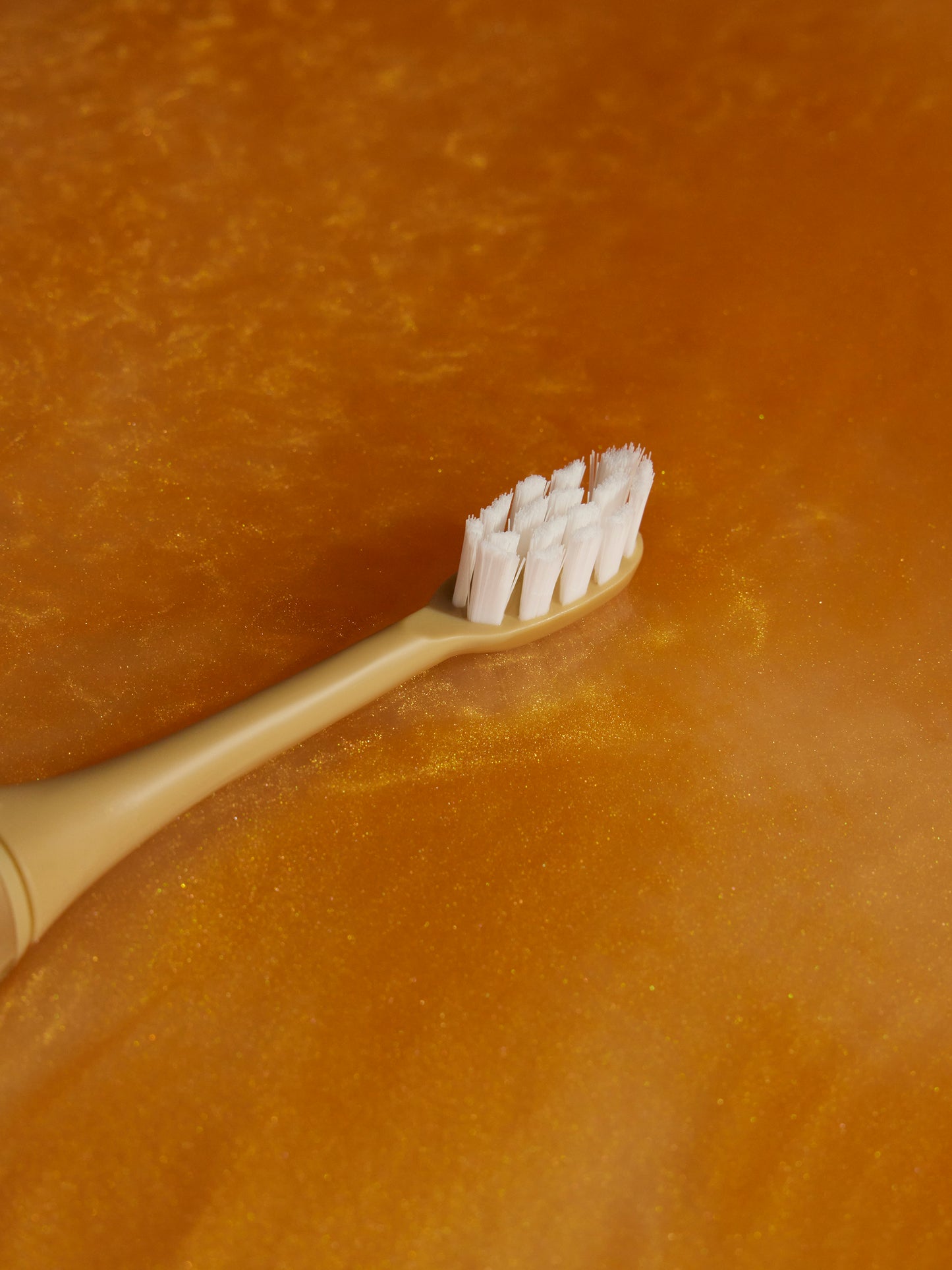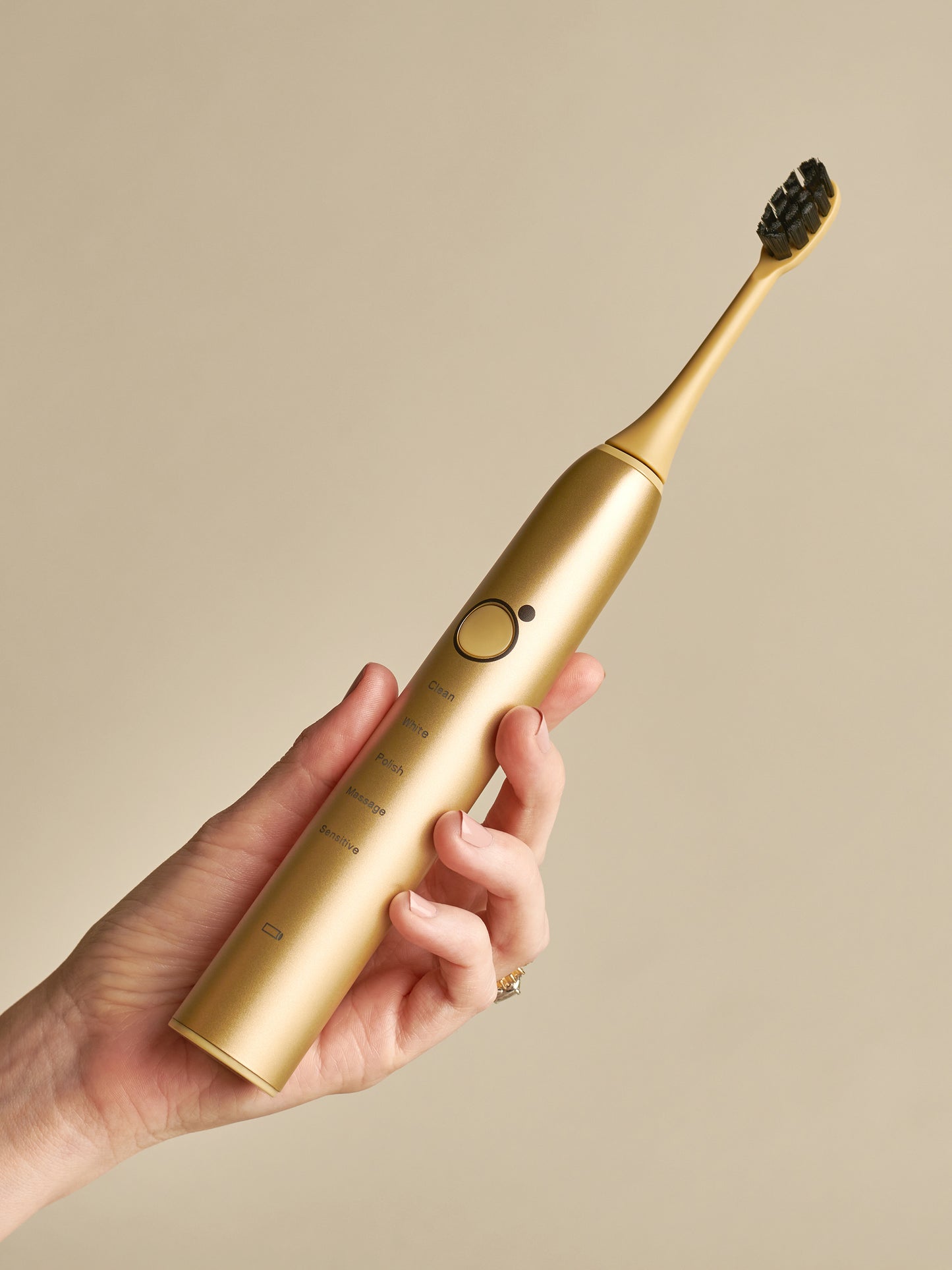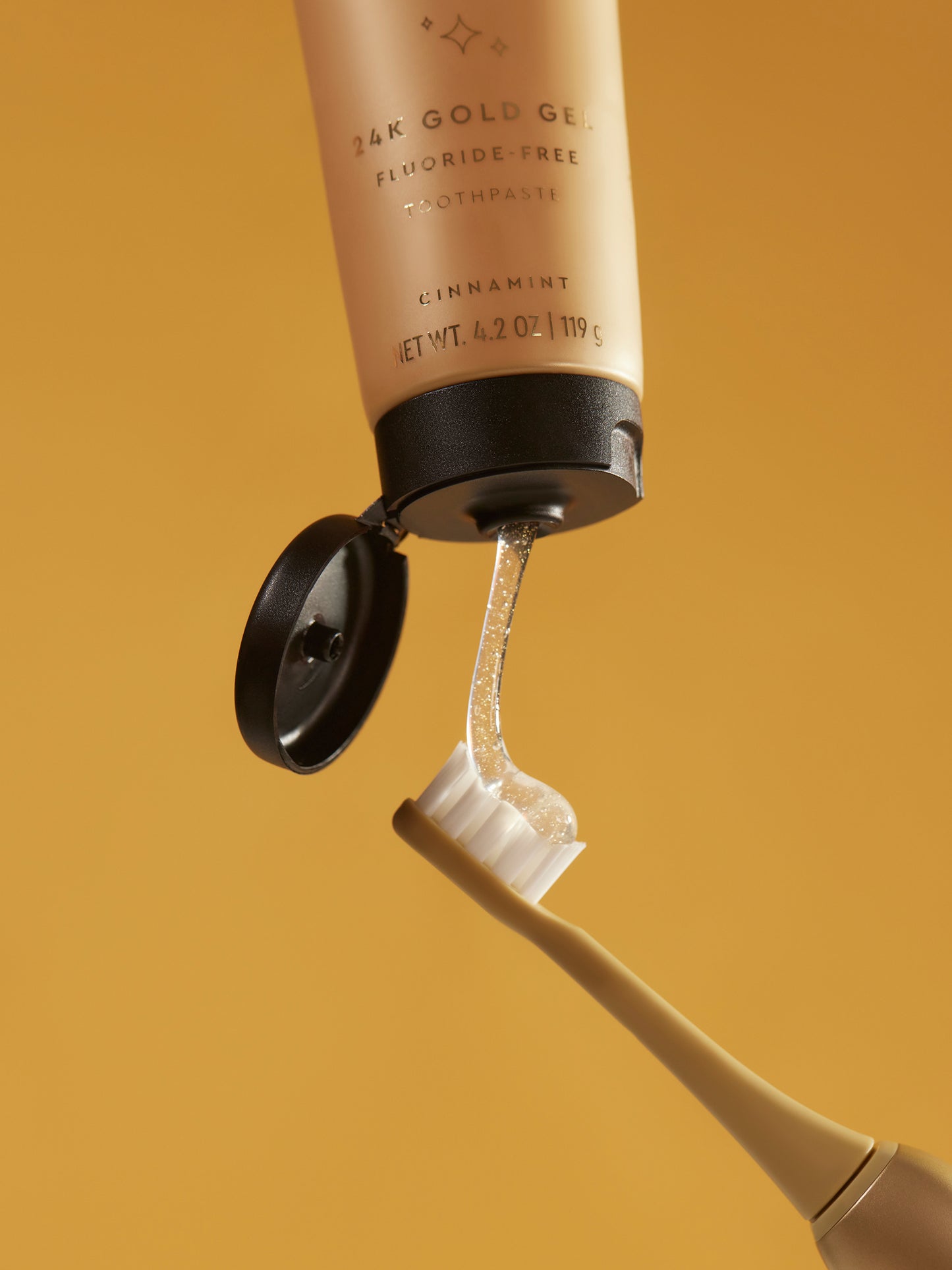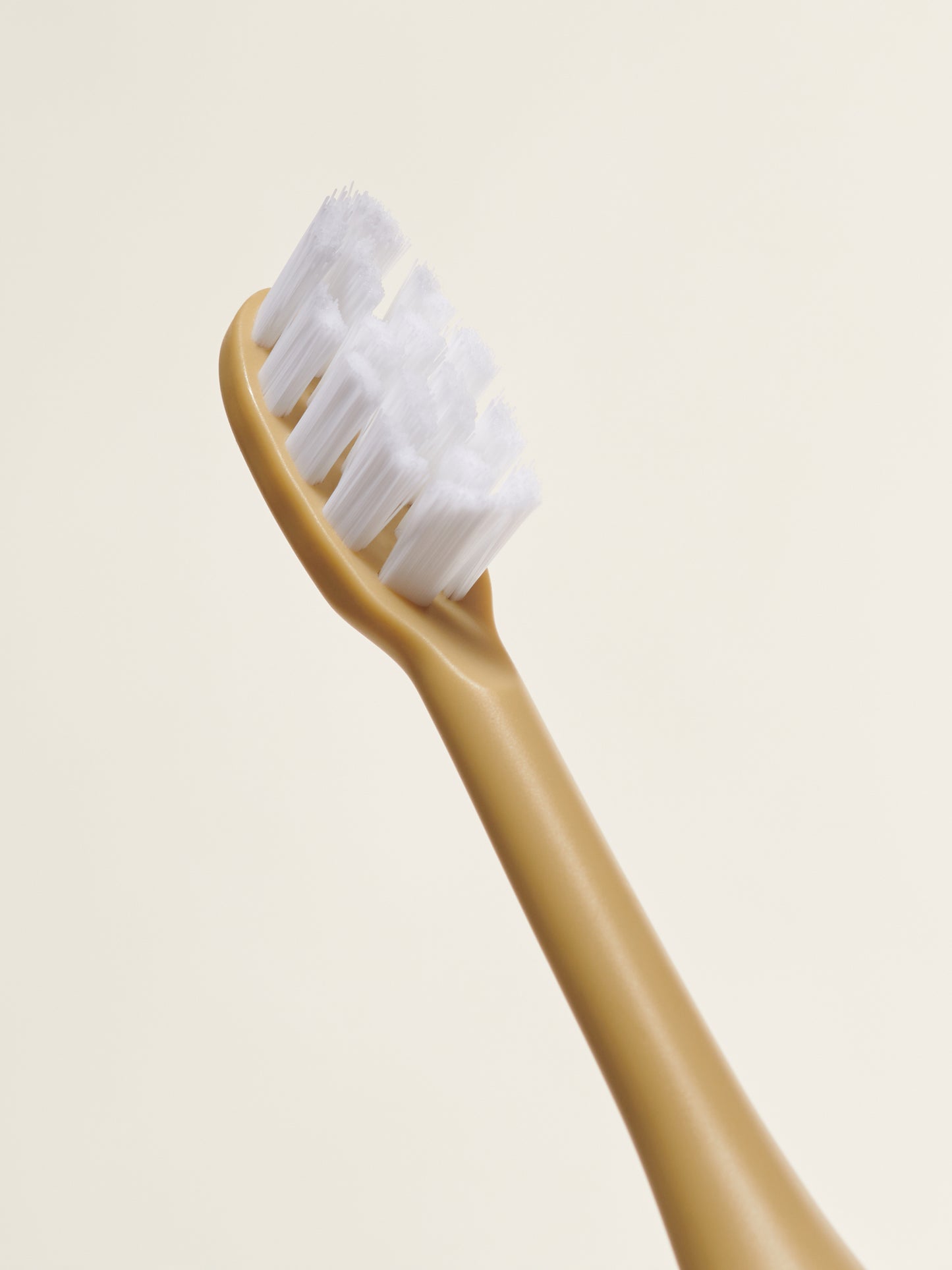 CUSTOMERS LOVE IT
I love the way the brushes feel, and the design is amazing. Simple, but classy.
Timasha H
VERIFIED CUSTOMER
I love my Moon electric toothbrush and it's so rewarding when you click in a fresh new brush head . You will definitely notice the difference; fantastic!
MaryAnn S
VERIFIED CUSTOMER
My favorite tooth brush ever! And love these come in 2 packs.
Julia S
VERIFIED CUSTOMER
See all reviews
What's Inside
CRUELTY FREE & VEGAN

100% Vegan and not tested on animals.

ELIXIR III

Curated by Kendall herself, our proprietary antioxidant blend of Lavender Oil, Strawberry Fruit Extract and Honeysuckle Flower Extract.

FREE OF

Free from SLS/SLES, Parabens, Animal Products or Artificial Flavors.

CAUSE DRIVEN

Moon supports beautiful smiles everywhere.