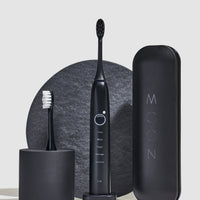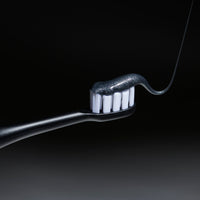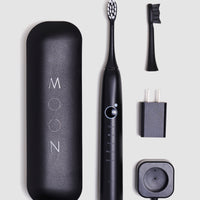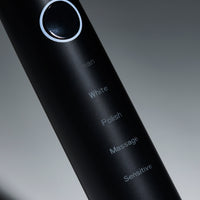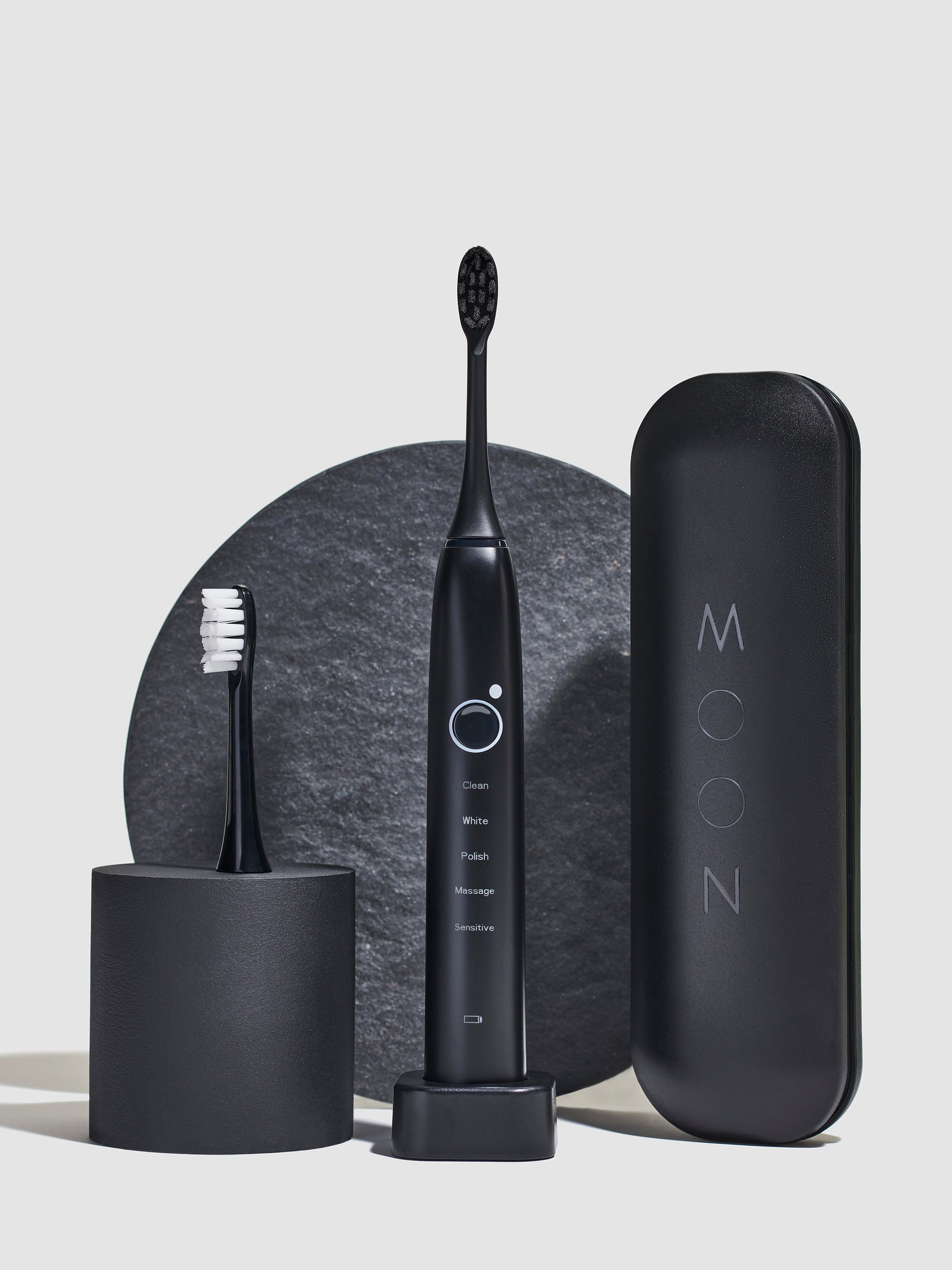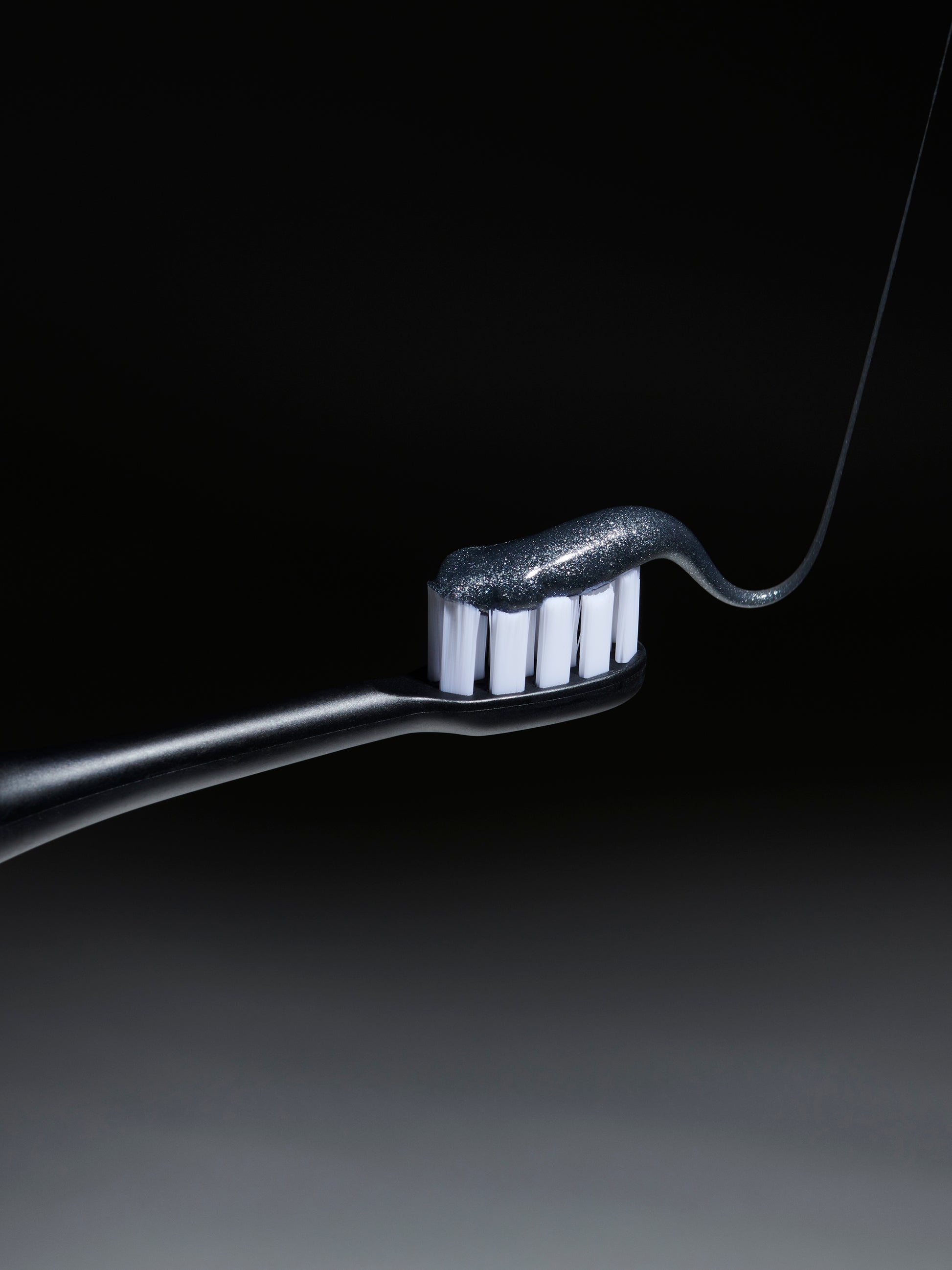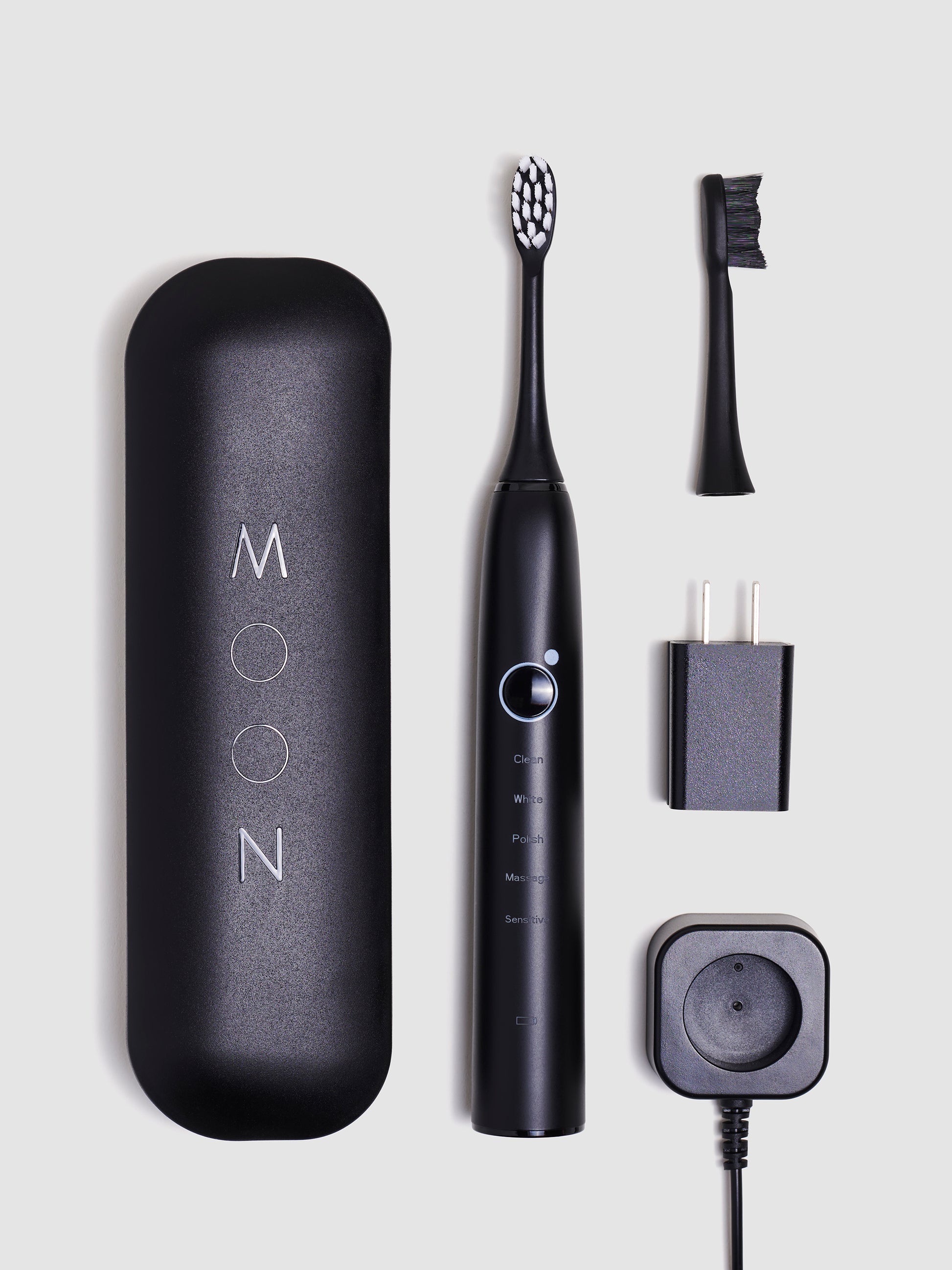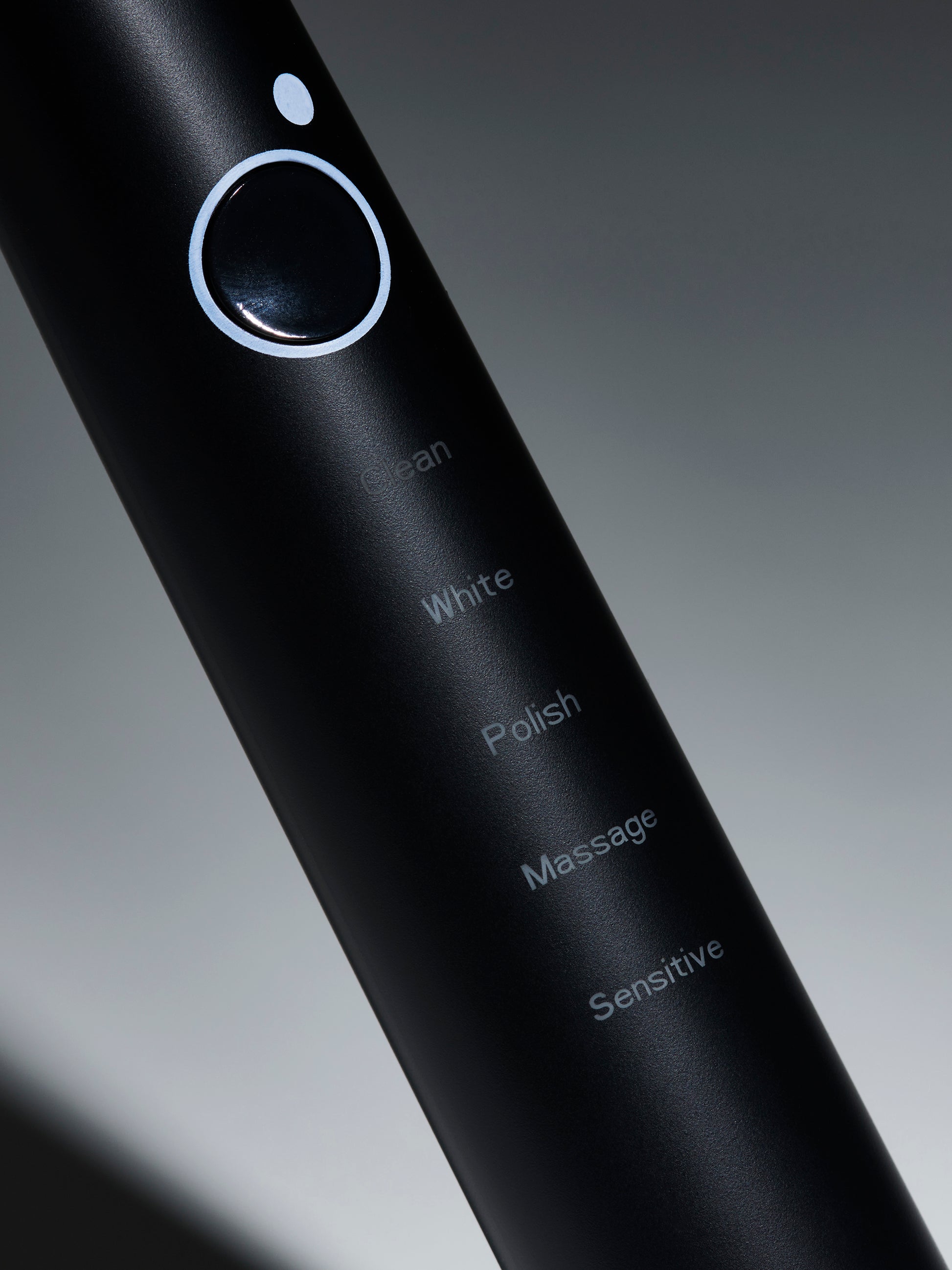 🏆 NBC Best Of Wellness Winner
NBC Best of Wellness Winner - Best Electric Toothbrush
Powerful yet gentle, ergonomic and elegant — with 5 sonic cleaning modes, premium quality bristles and an industry-leading 6 week charge.
Up to 36,000 sonic vibrations per minute for the deepest clean
5 Smart modes for a customized brushing routine: Clean, White, Polish, Massage, Sensitive
Ultra-fine, tapered Dupont bristles for optimal reach around each tooth
Easy-to-use, 2-minute guided brushing timer with 30-second intervals
120 Times more powerful than a manual toothbrush, to aid in stain prevention and gum health

Waterproof electric toothbrush with ergonomic, no-slip handle.
2 Interchangeable brush heads (white and black) featuring cutting-edge, ultra-strong bristles with a superfine feel.
Small, easy-to-use USB charging base: longer charge duration than any other electric toothbrush - lasts up to 6 weeks.
1 Sleek, on-the-go travel case

Place the bristles against the teeth at a 45 degree angle towards gumline. Move the bristles slowly in circular motion. Do not scrub teeth, but apply light pressure to allow sonic vibrations to deeply clean. Replace brush heads every 3 months.
View full details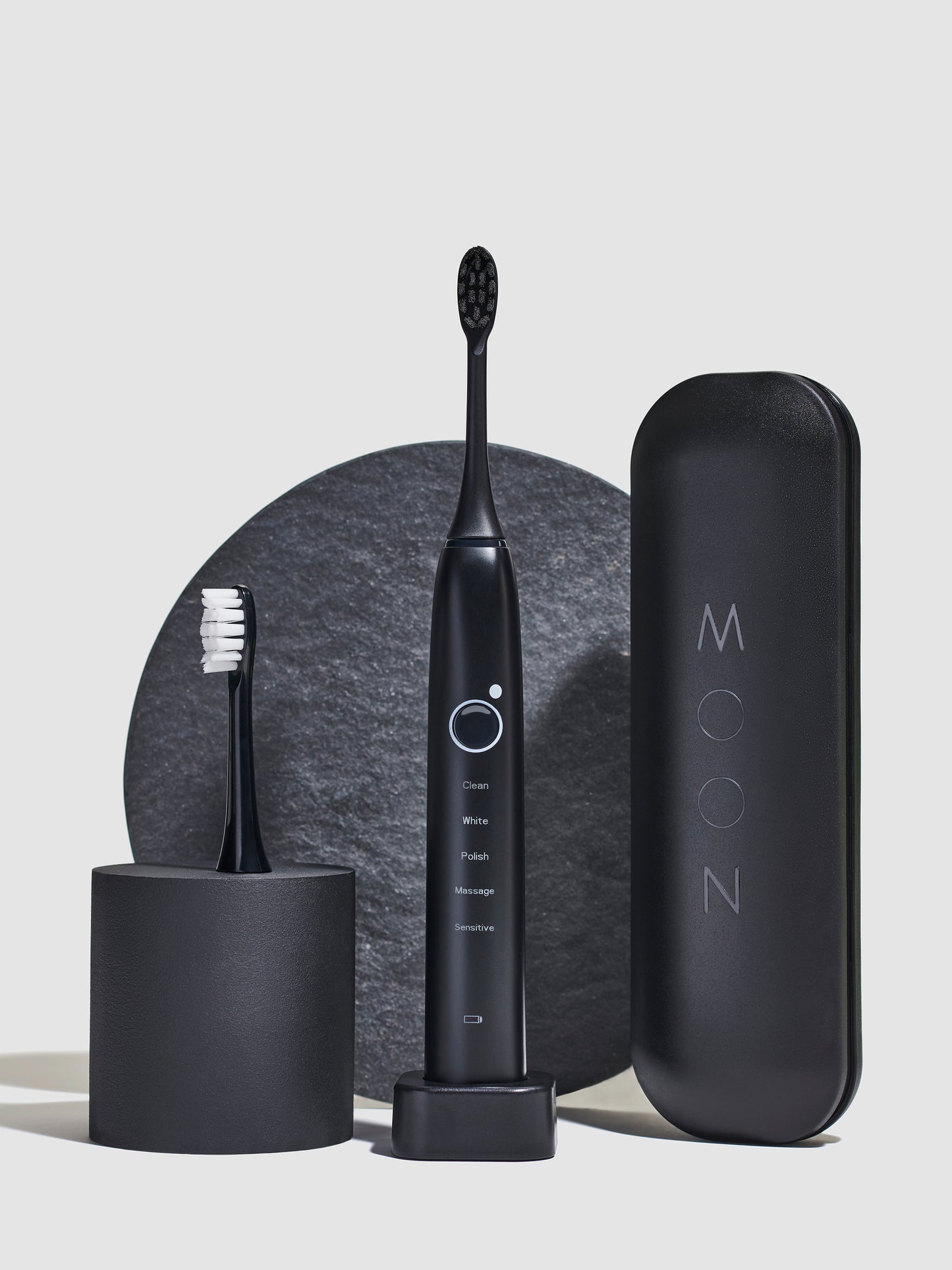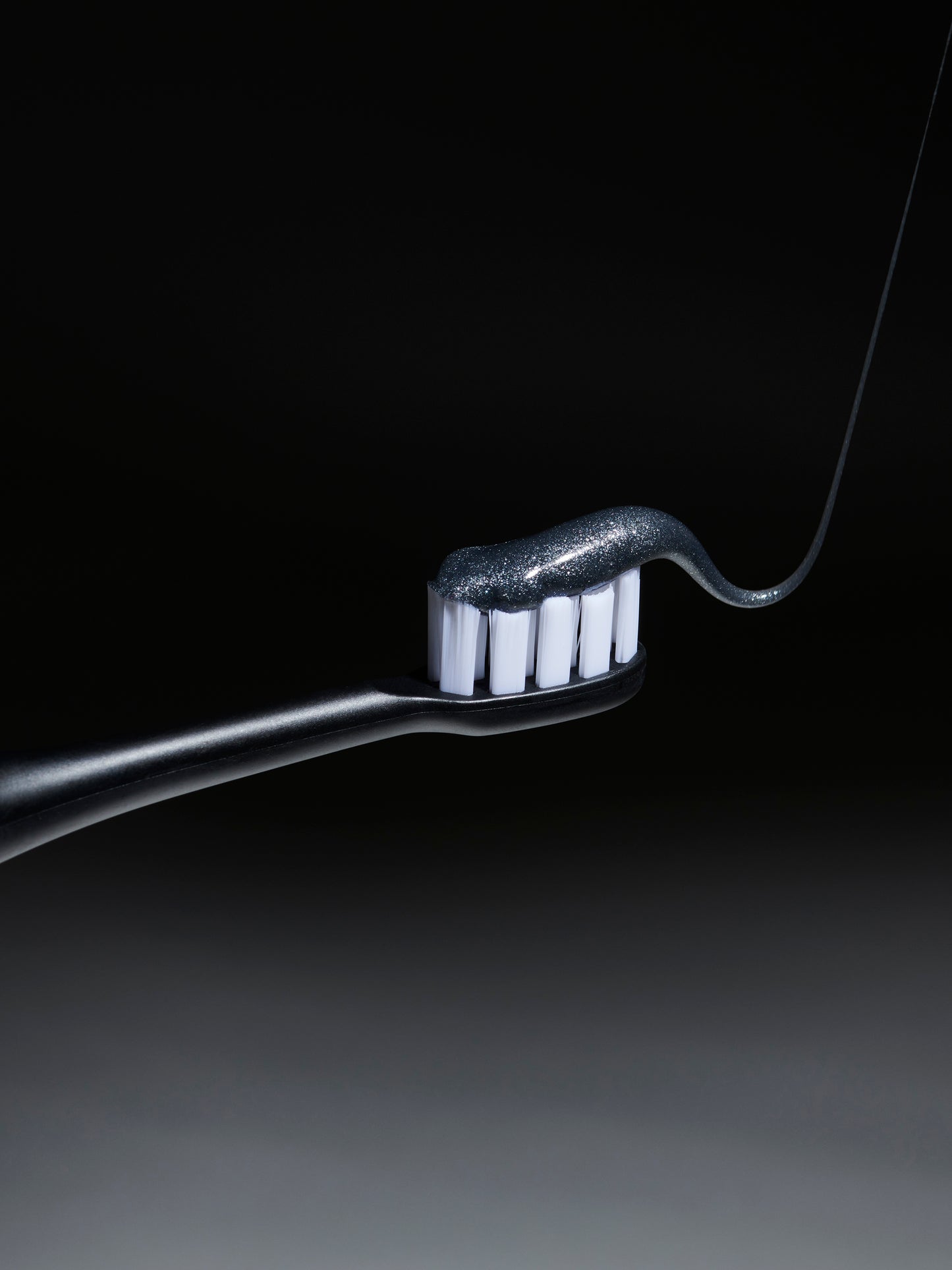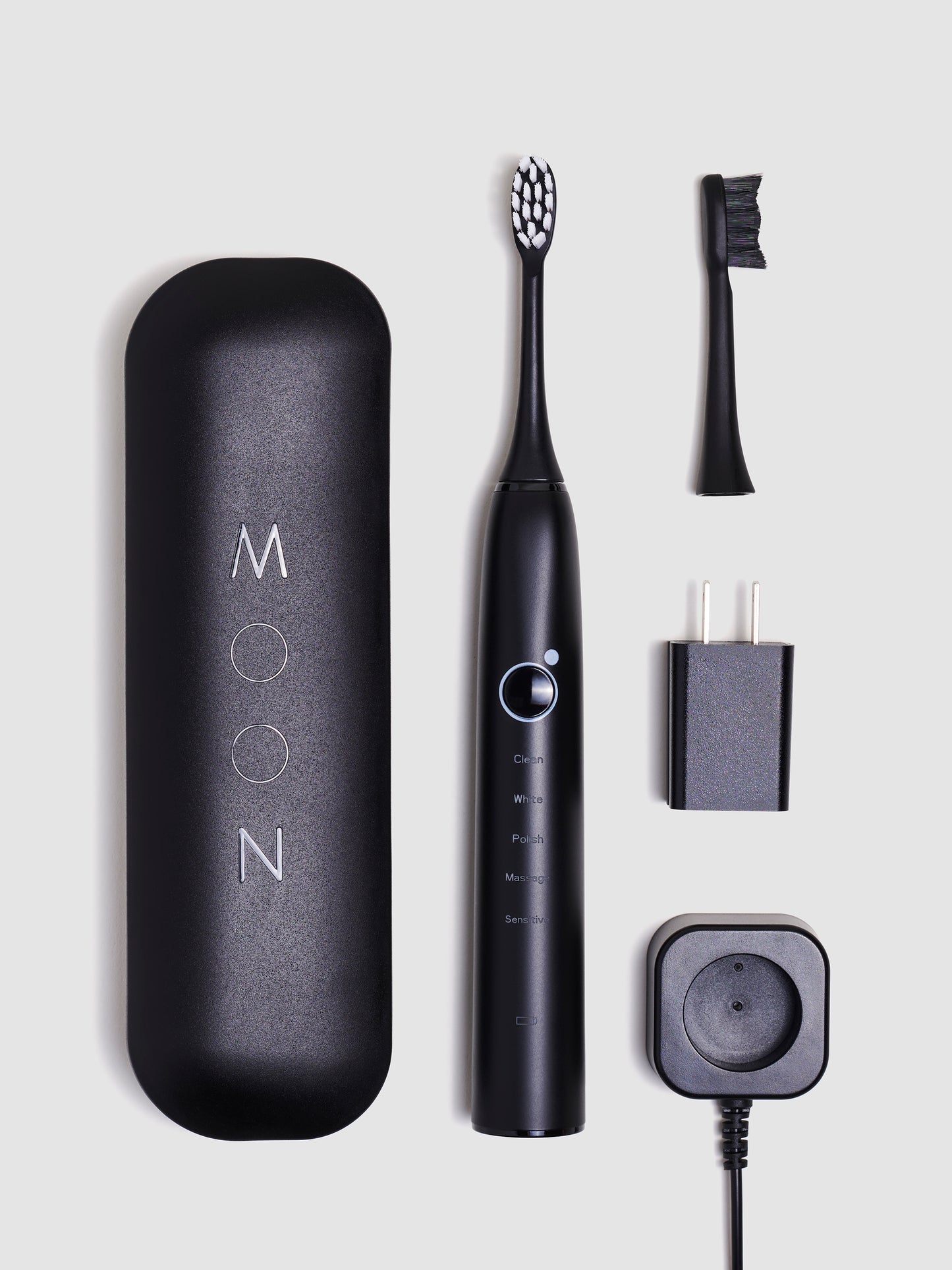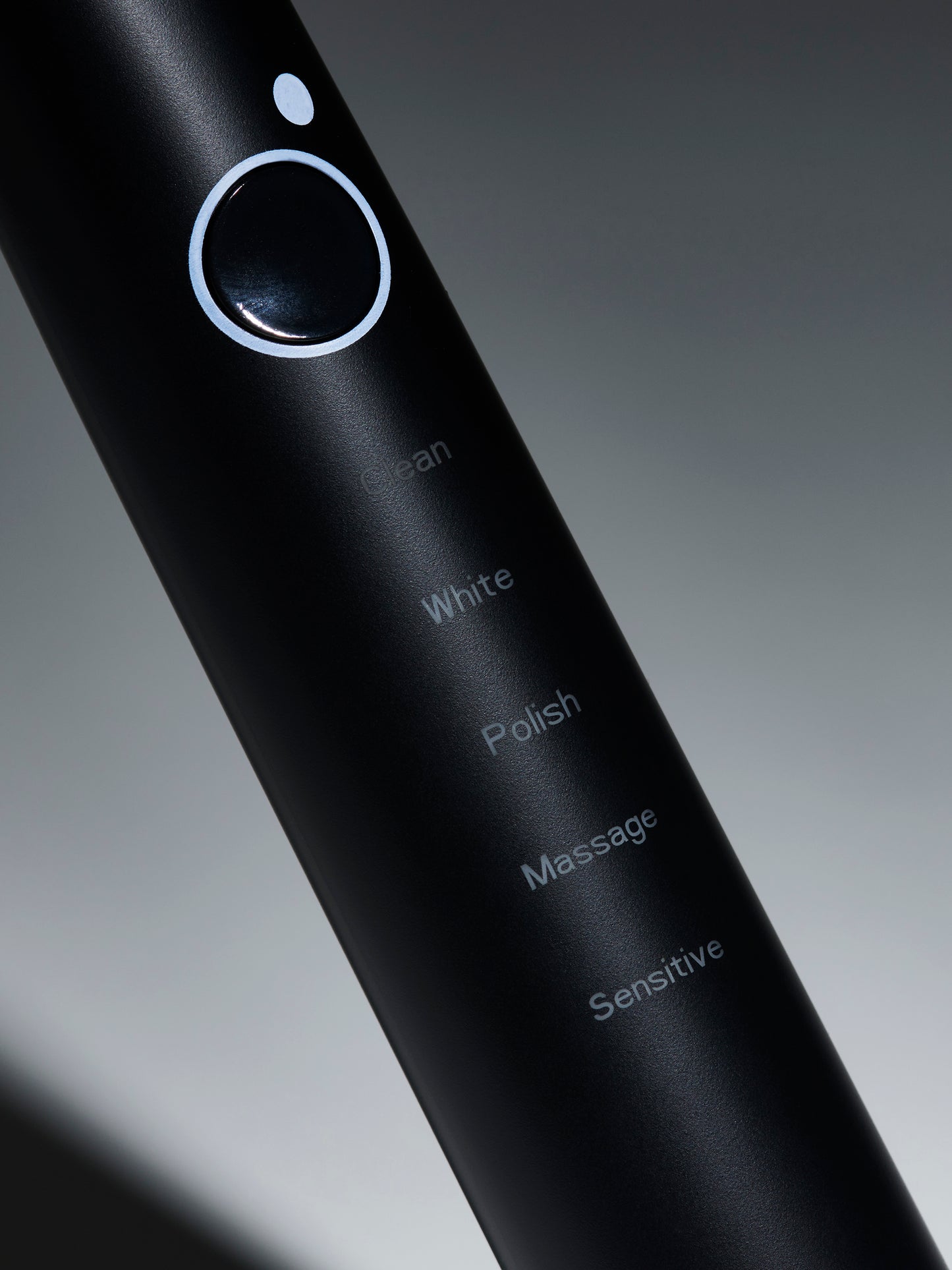 CUSTOMERS LOVE IT
This toothbrush has replaced all of my other electric toothbrushes. Super powerful and leaves my teeth and gums looking and feeling great!
I normally don't use electric toothbrushes, but this will be the only toothbrush I use from now on. I love how there are five settings to fit whatever need you have!!
Kristen
VERIFIED CUSTOMER
My teeth have never felt cleaner before! It feels like a dental cleaning, but I don't have to leave my bathroom!
See all reviews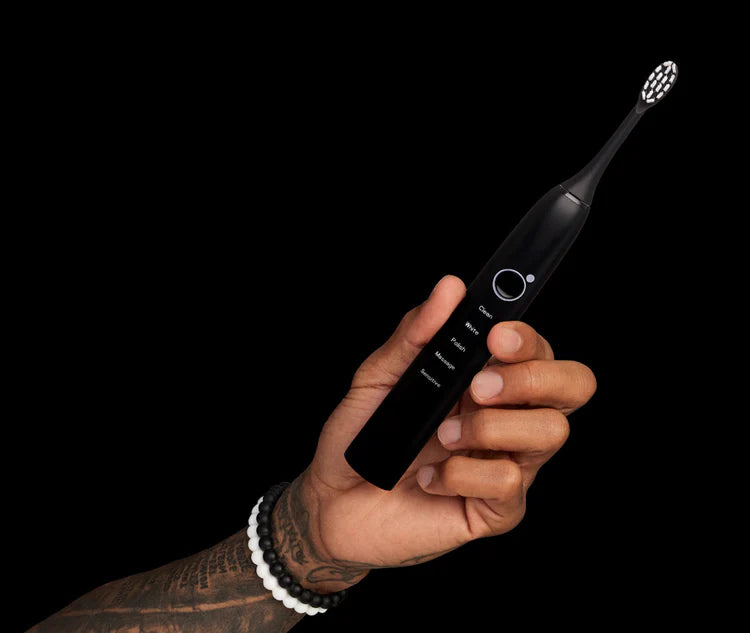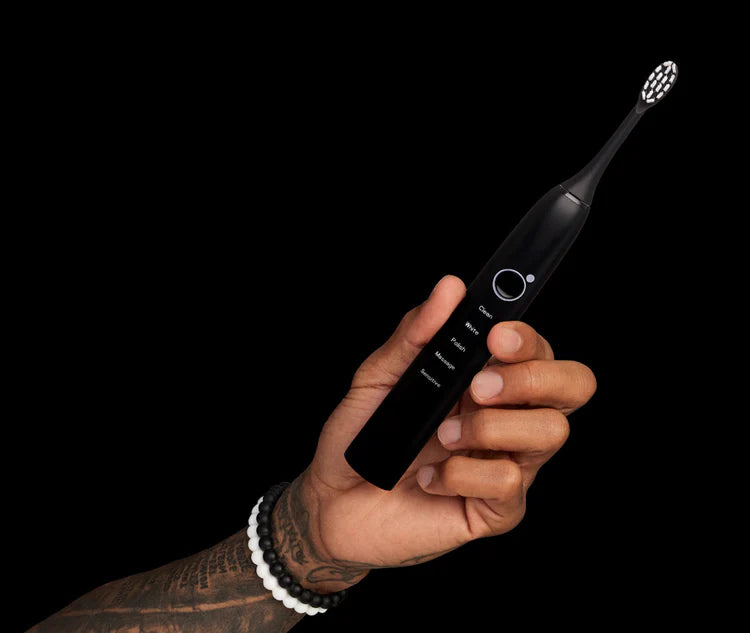 CUTTING-EDGE TECH
Up to 36,000 sonic vibrations per minute for the deepest clean, compared to a manual toothbrush maximum of 300 strokes per minute — 120x more powerful!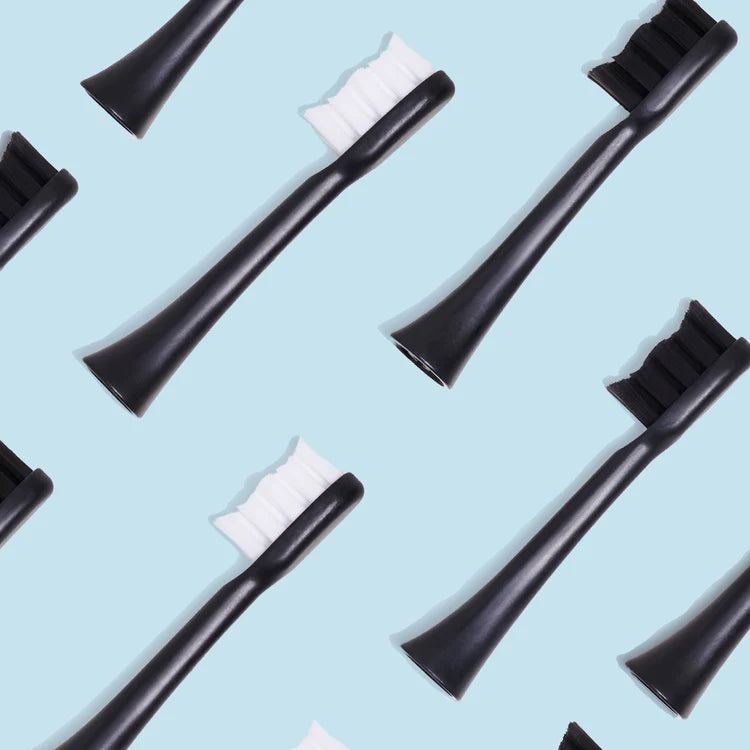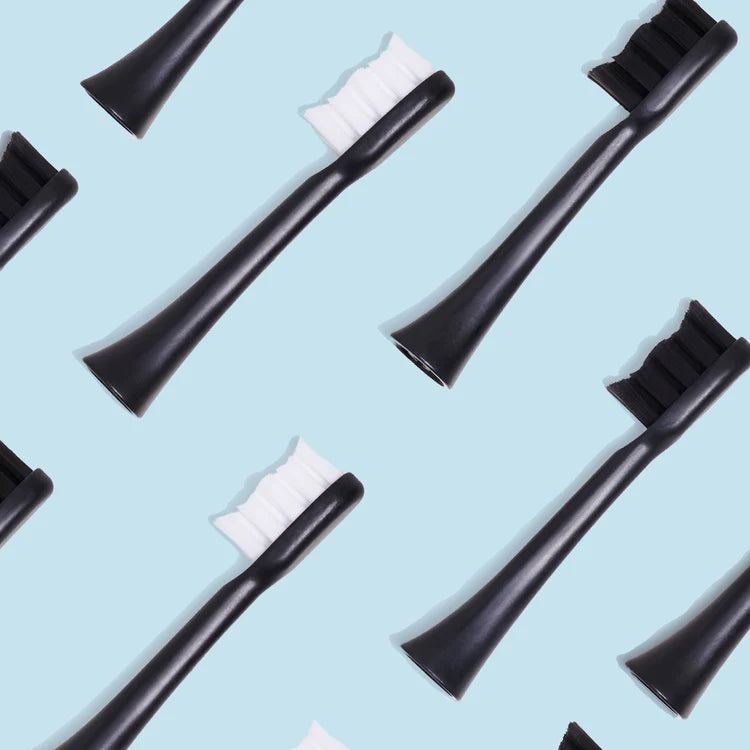 ENHANCED WHITENING & REACH
720 Tapered, ultra-fine Dupont bristles offer deeper reach and surface cleansing to prevent stains and reduce plaque. Lasts 4x longer than natural brush bristles.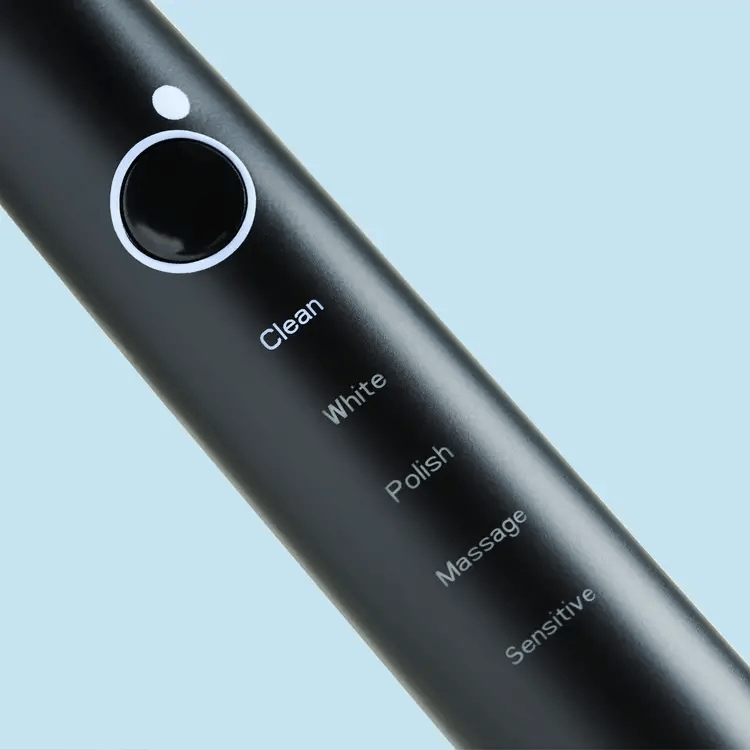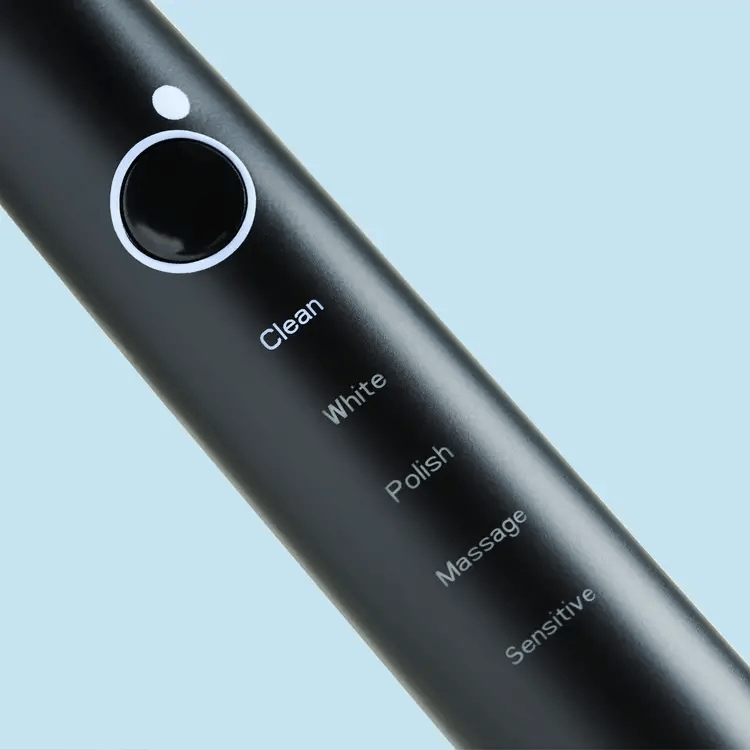 5 SMART MODES FOR A CUSTOM CLEAN
Special vibration modes provide options for a customized brushing routine.
Clean - just right for daily care
White - removes plaque, tartar and debris
Polish - buffs and brightens teeth
Massage - softly massages teeth and gums
Sensitive - gentle cleansing for sensitive teeth and gums
WHAT'S INSIDE
1 ELECTRIC TOOTHBRUSH
Waterproof body with ergonomic feel and no-slip handle.

1 CHARGING BASE
USB-powered charging base provides up to 6 weeks of charge — longer than any other electric toothbrush.

2 BRUSH HEADS
Easily interchangeable heads with superfine bristles.

1 TRAVEL CASE
Sleek, on-the-go brush case to take with you anywhere!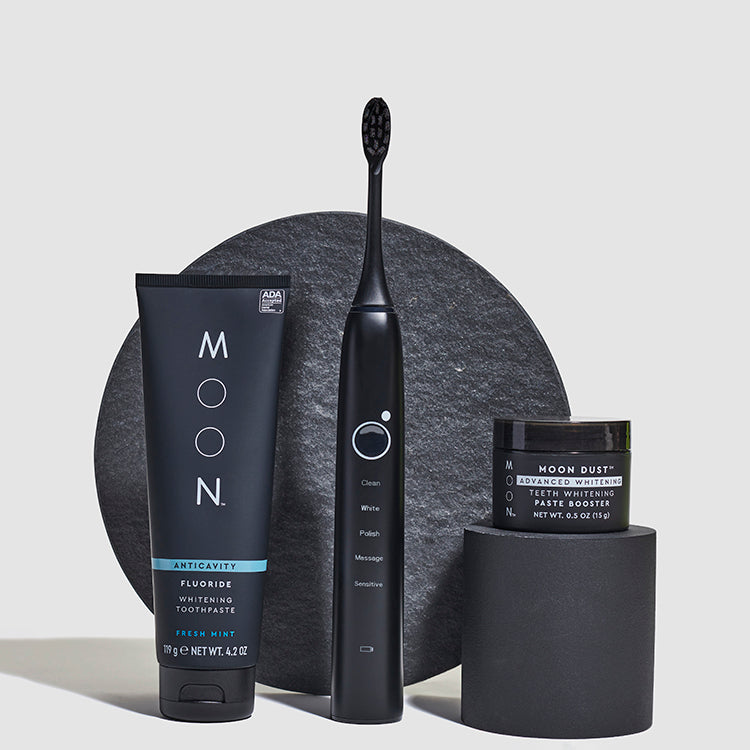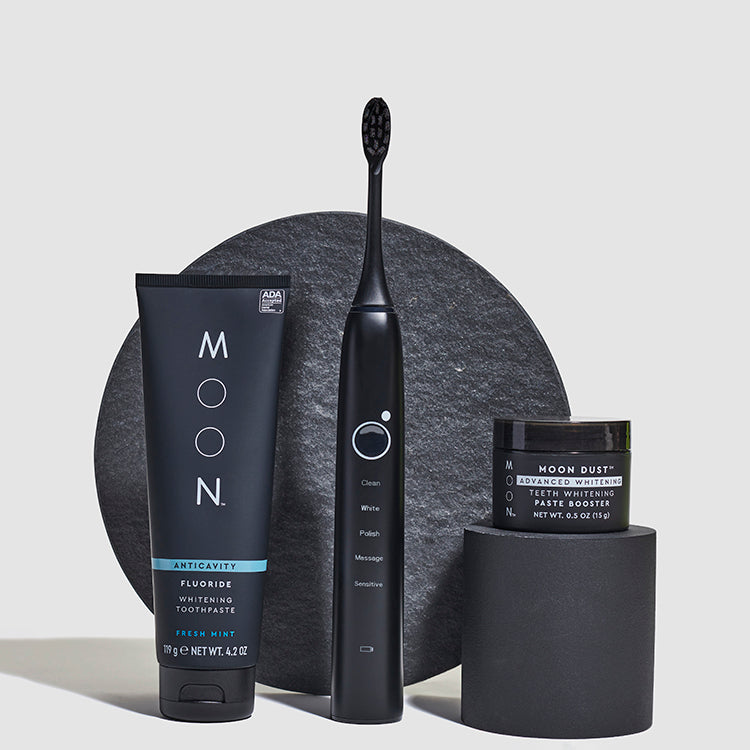 THE SONIC SMILE BUNDLE
Supercharge your smile with the Electric Toothbrush, plus dentist-approved Whitening Anticavity Toothpaste and brightness-boosting Advanced Whitening Moon Dust.
SHOP NOW
FAQs
Why is The Electric Toothbrush more effective than other electric/sonic toothbrushes?

It has longer battery power and up to 36,000 vibrations per minute.
What are the benefits of using an electric toothbrush?

Cleans teeth and gums better than a manual toothbrush. More effective in removing plaque, and gives you a much deeper cleaning.
What are the different cleaning modes on the electric toothbrush?

Clean, White, Polish, Massage and Sensitive.