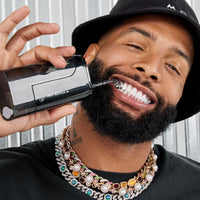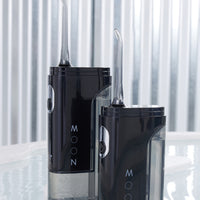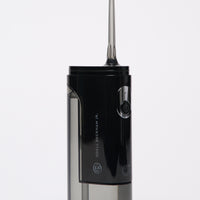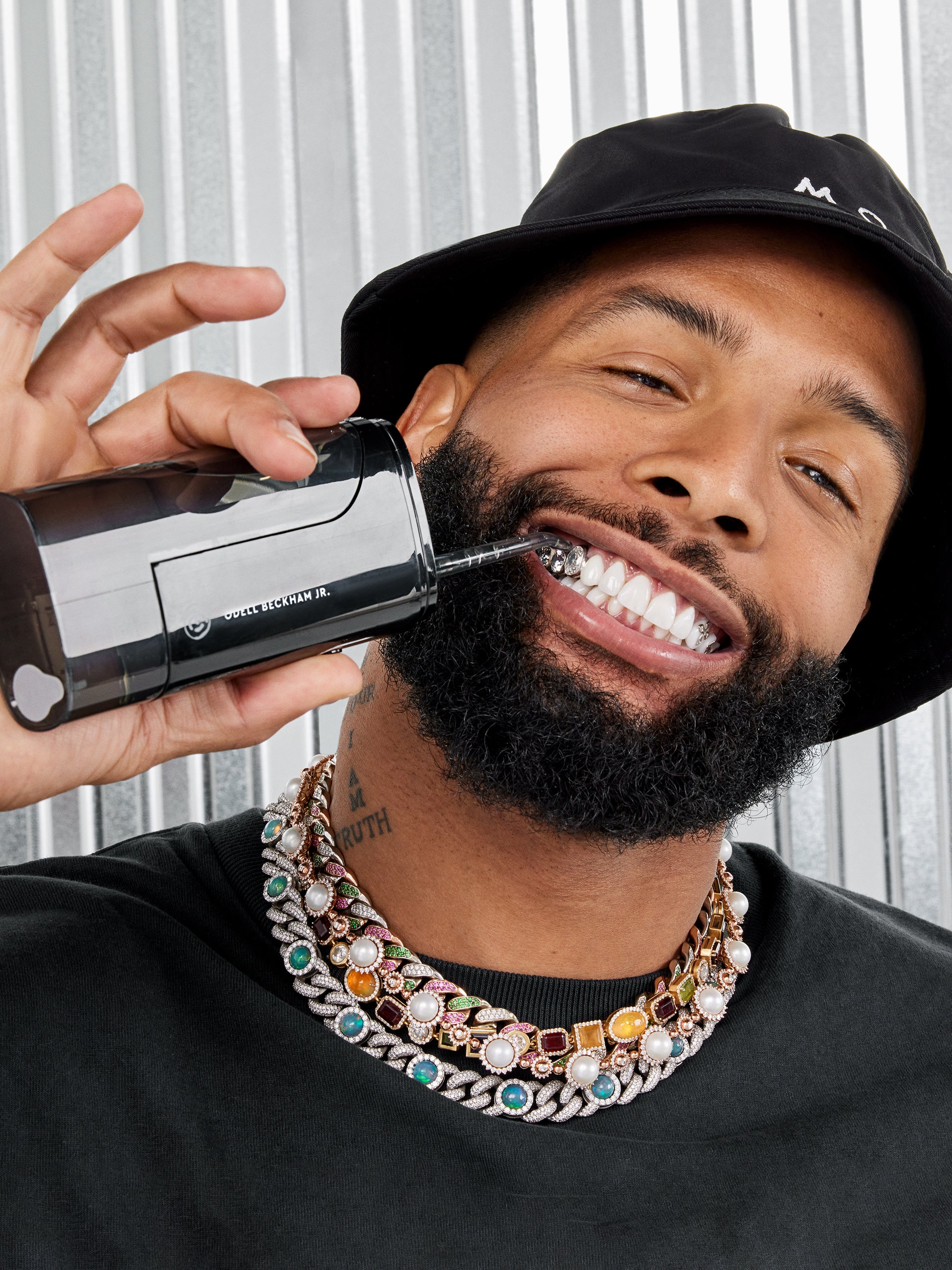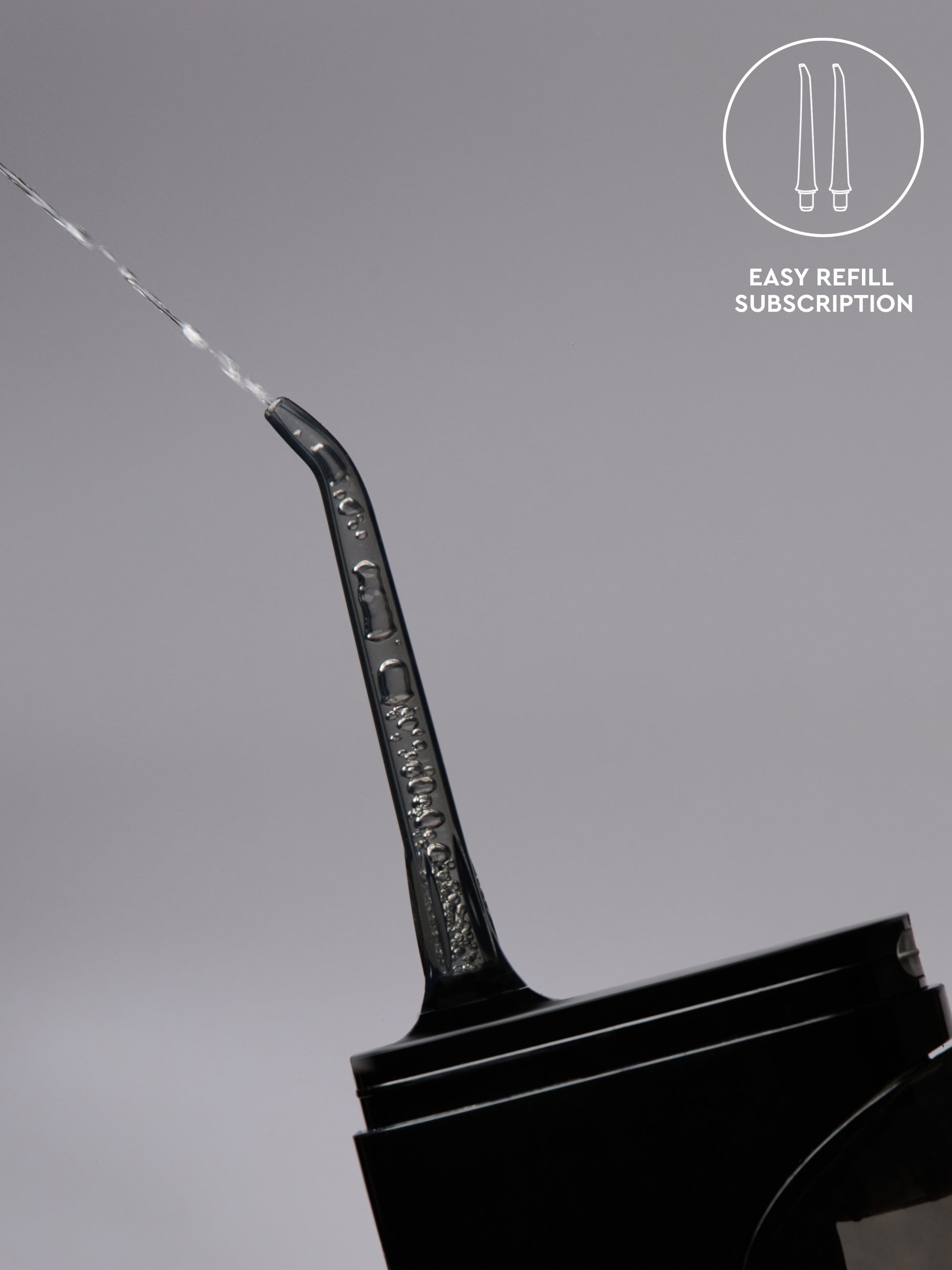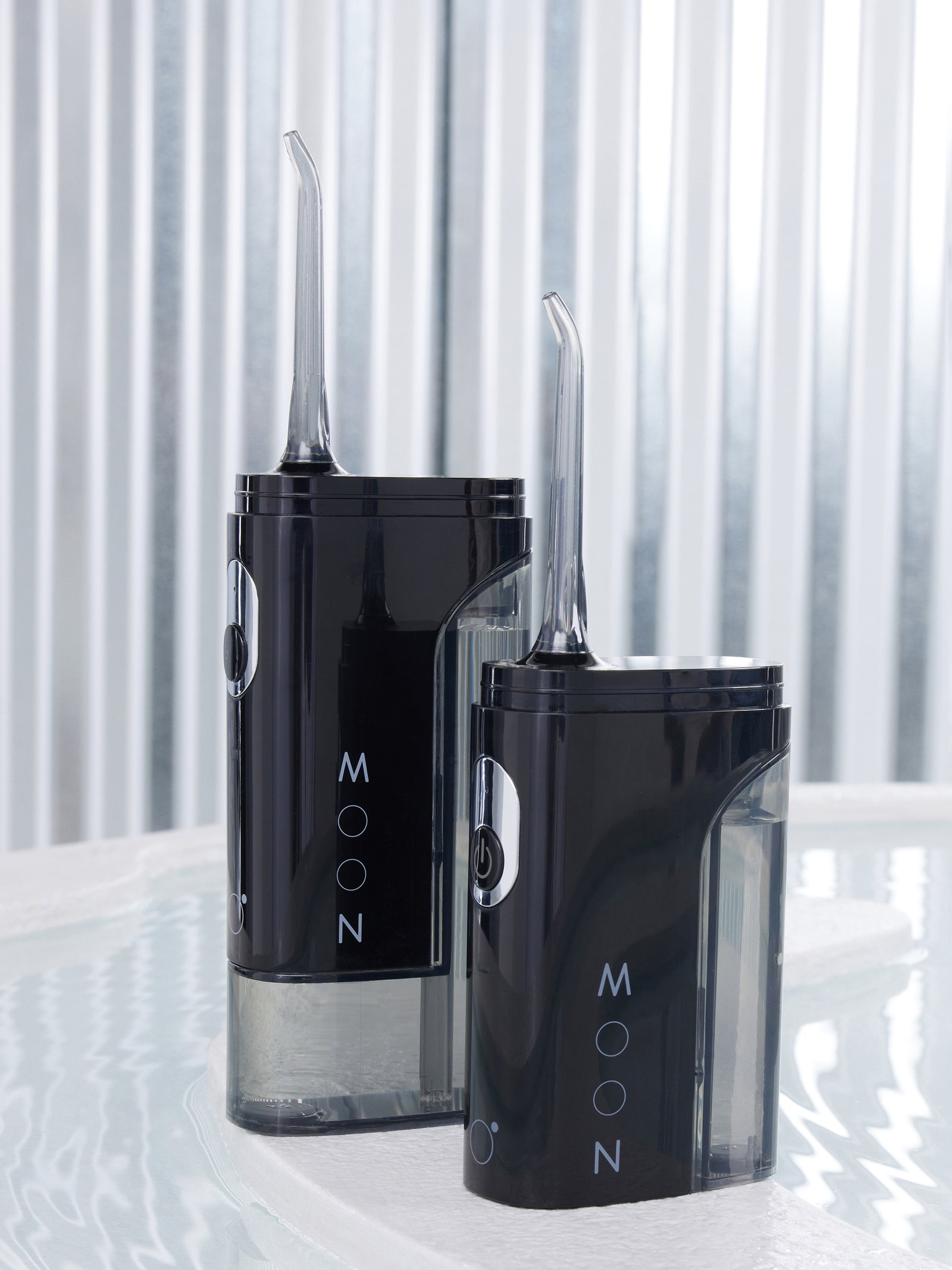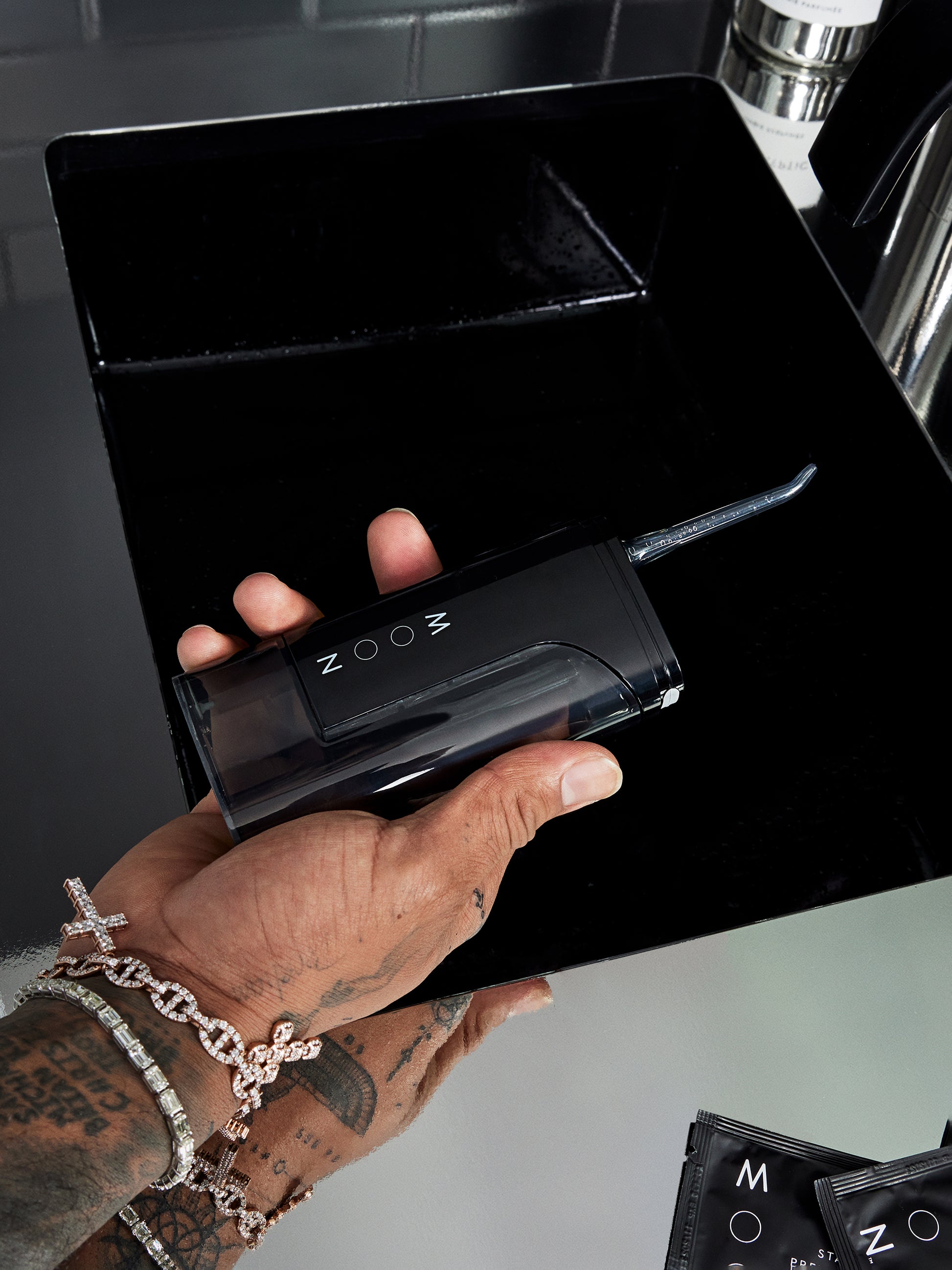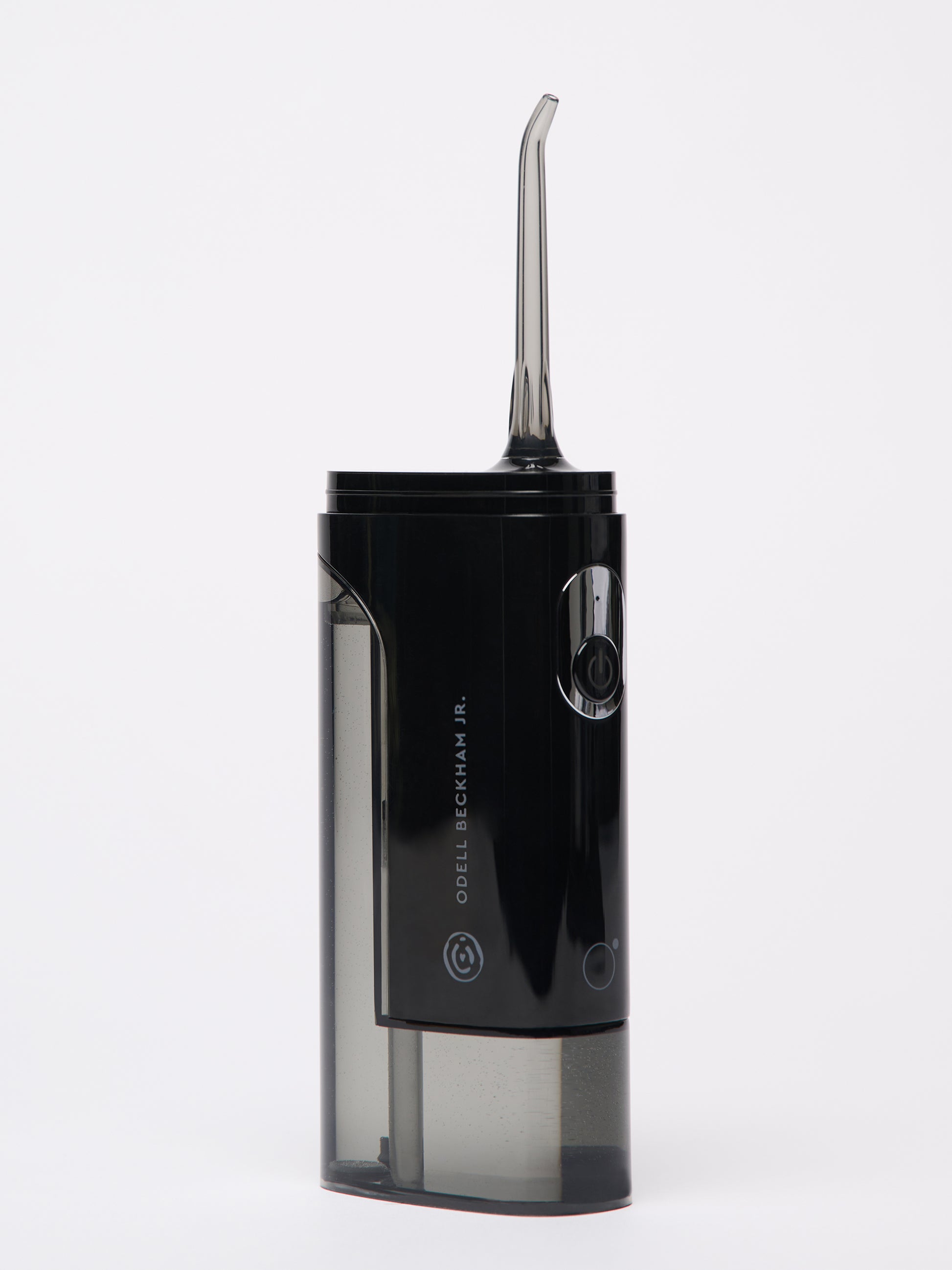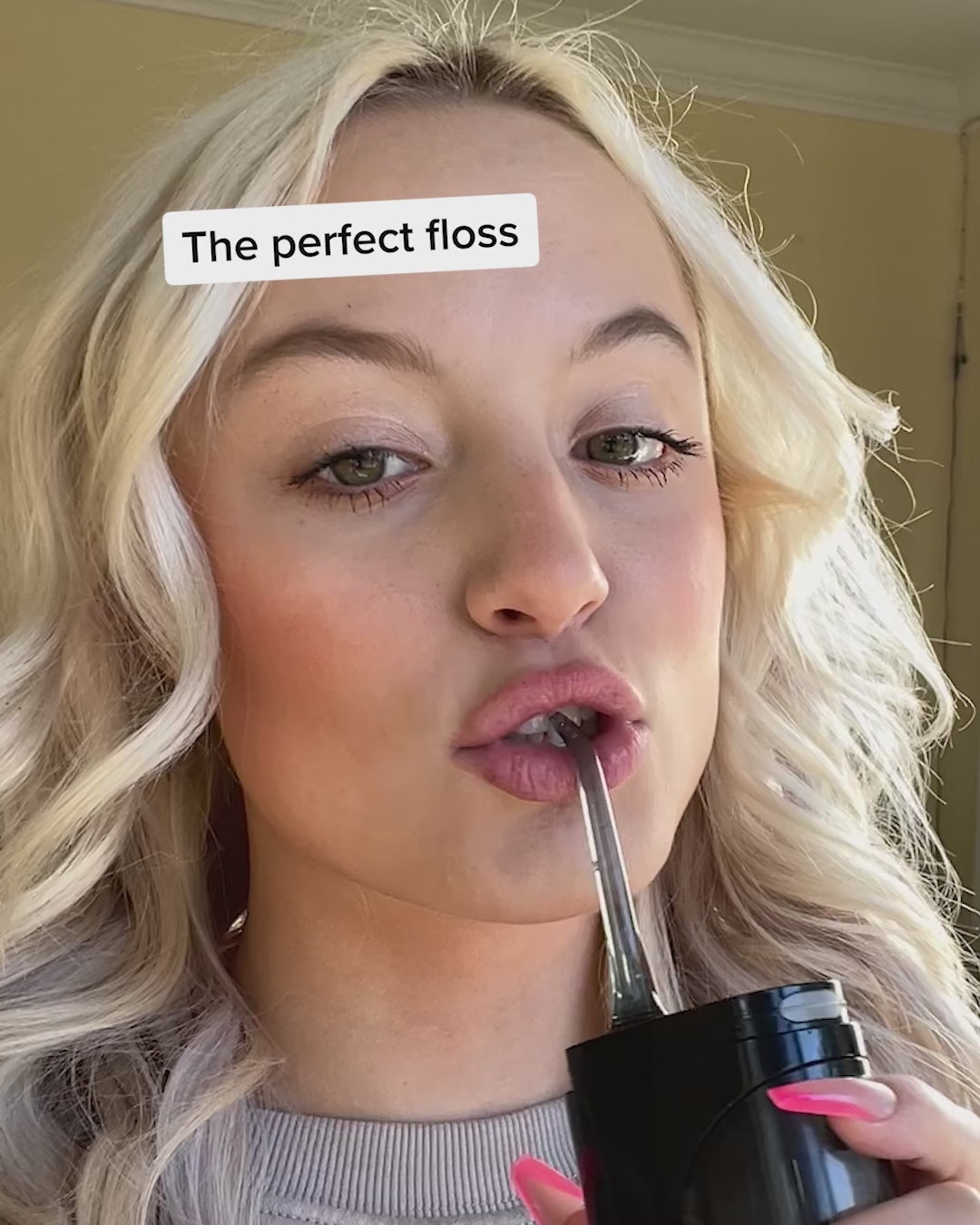 Floss with a touch of a button and improve gum health with this compact, cordless, and simple Water Flosser - co-created by Odell Beckham Jr
Ultra-effective, gentle cleansing on gums and between teeth - 2X faster than regular string flossing!
2 Interchangeable water tanks - full size & travel-size
2 Comfortable pulsation modes for improved gum health - Normal & Soft
Precise, no-mess Jet tip that's safe to use on braces, implants and veneers
Convenient for on-the-go travel, with top cover and interior tip storage
Powerful, rechargeable lithium battery — up to 4 weeks of use per charge

Jet tip for precision cleansing
2 Interchangeable water tank sizes: 50ml and 100ml
1 USB charger

Once charged, choose your preferred mode and hold water flosser with jet tip directed at a right angle to teeth and gums. Press power button to select desired mode and lean over sink with mouth slightly open. Press power button to shut off after 1 minute timer.
View full details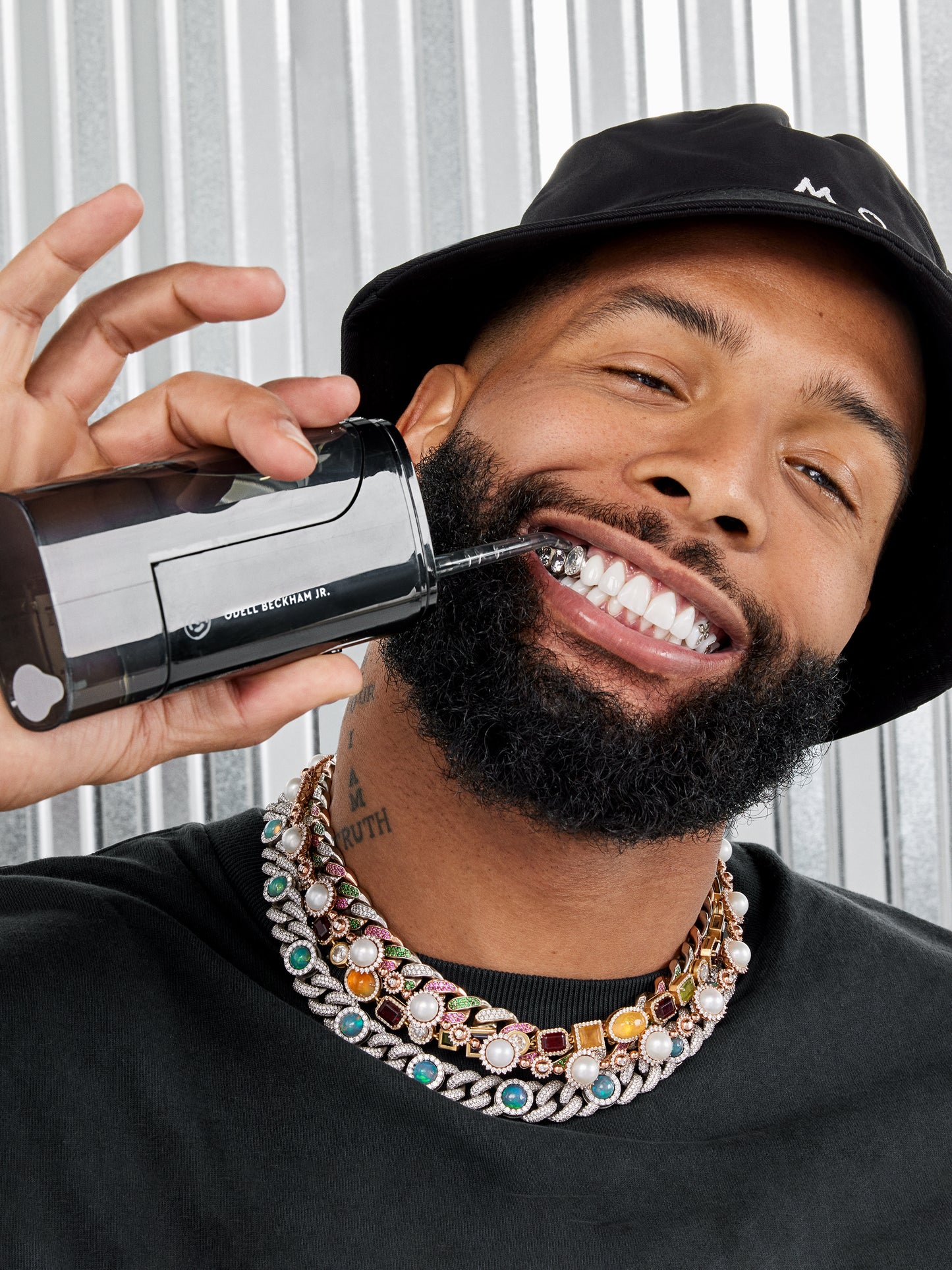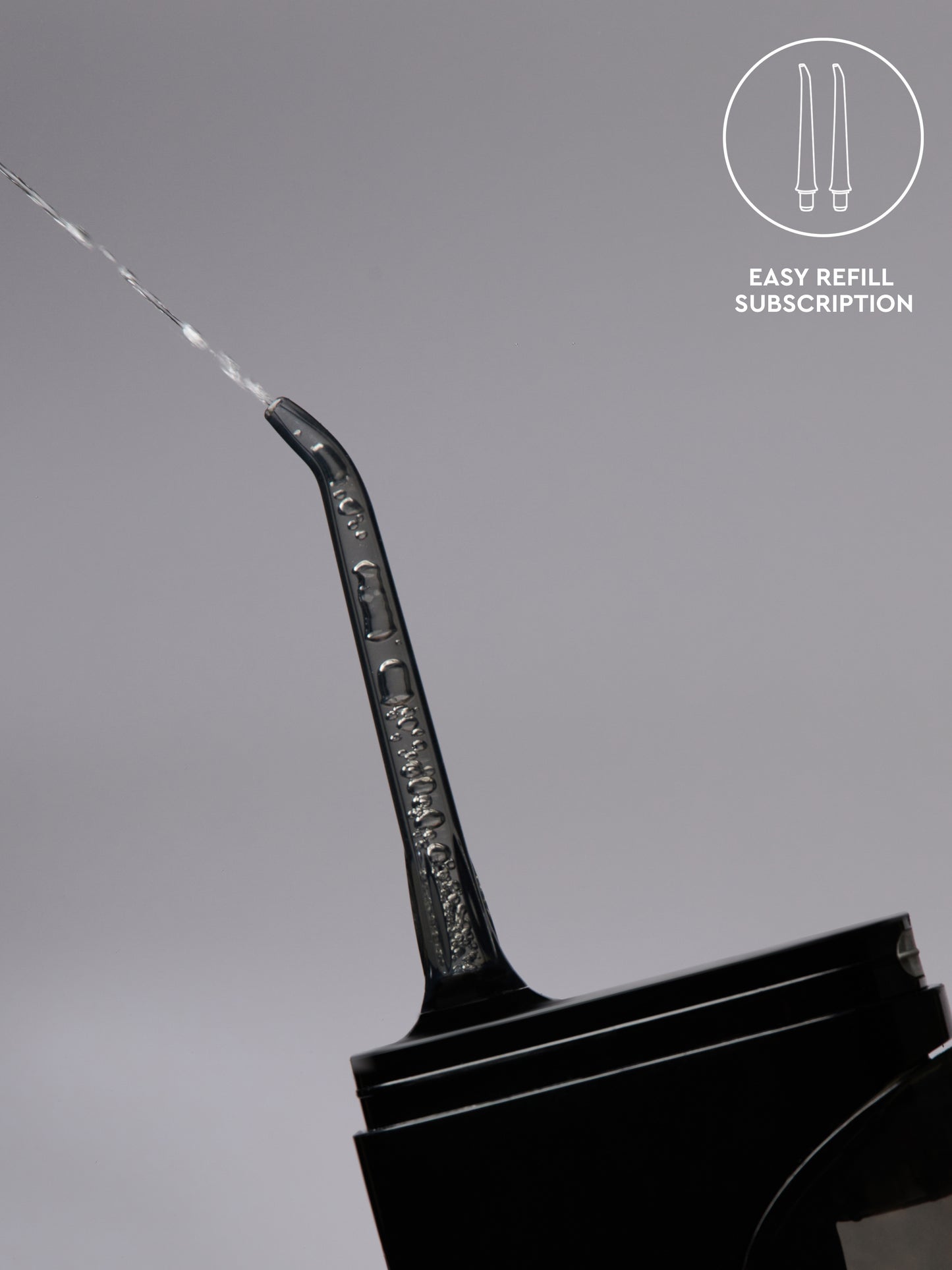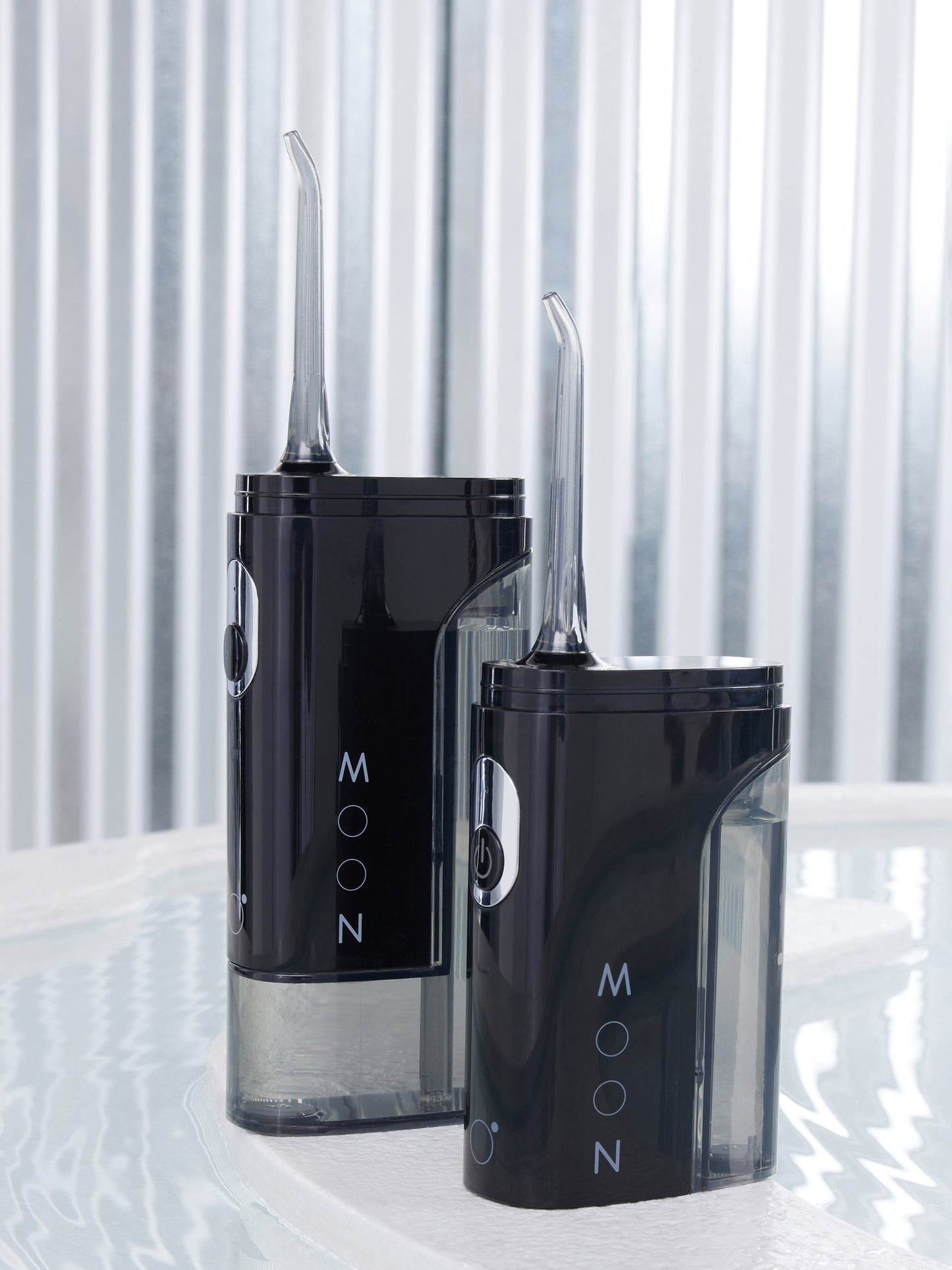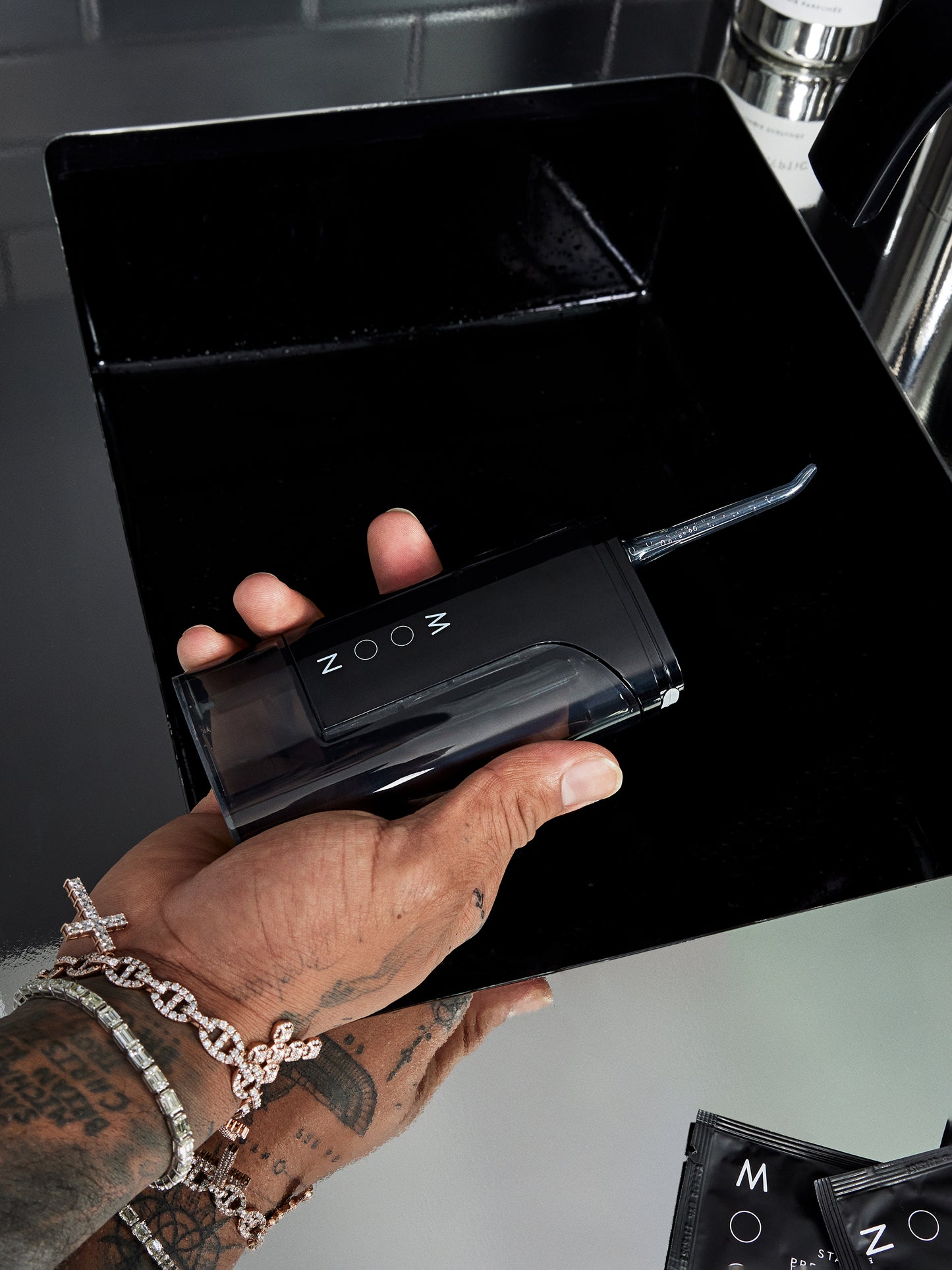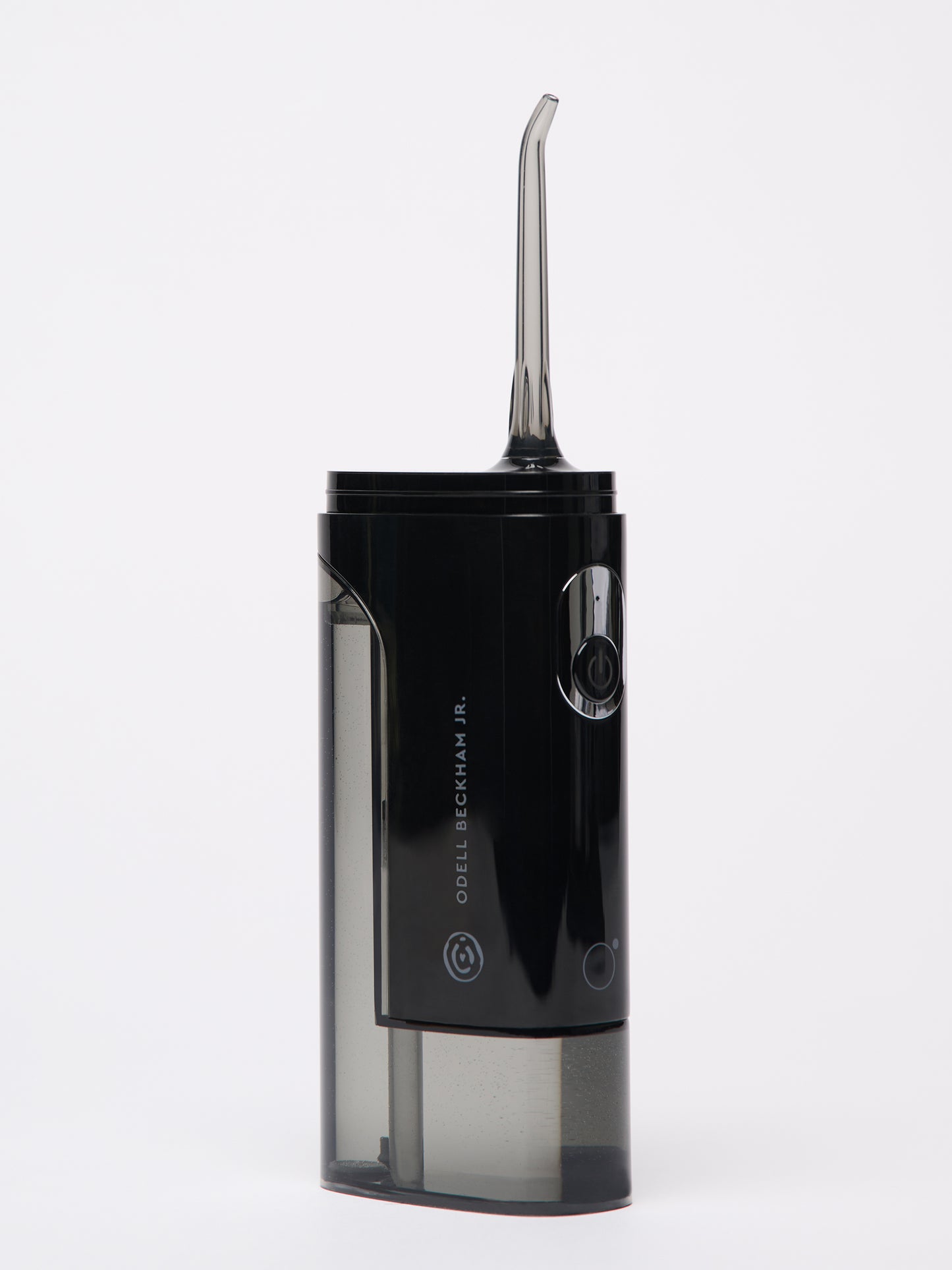 CUSTOMERS LOVE IT
This water flosser is the one! Stays on my counter and in my carry on at all times.
ODELL BECKHAM JR
VERIFIED CUSTOMER
It is the perfect size to take on trips as it is not too big. The pressure is perfect! It doesn't irritate my gums like other water flossers I have tried!
MARGARET
VERIFIED CUSTOMER
This water pick works better than any other brand I've tried in the past! I love the look and the clean feel after using it!
See all reviews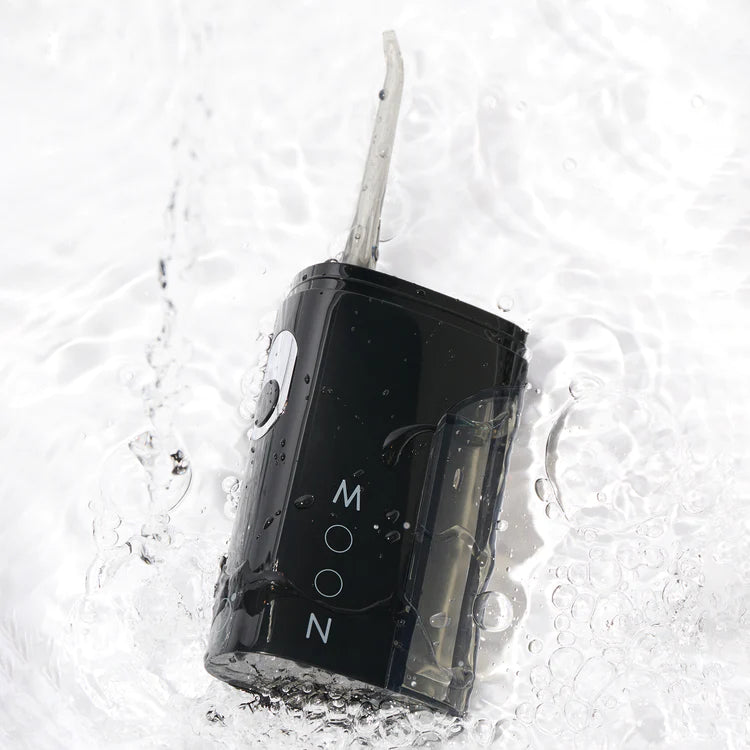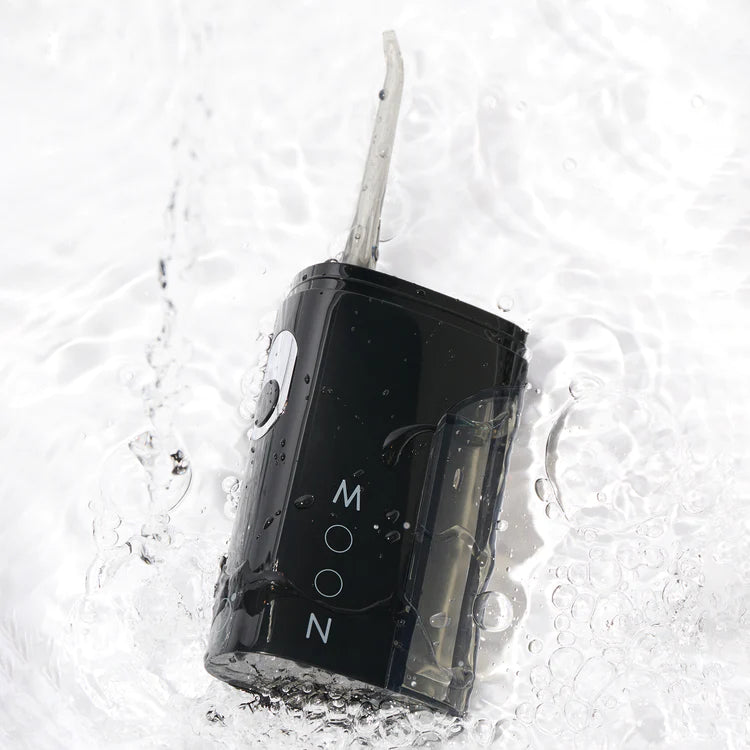 THE ONLY WAY TO FLOSS
2x faster than string flossing - show off a brighter smile and healthier gums with the touch of a button.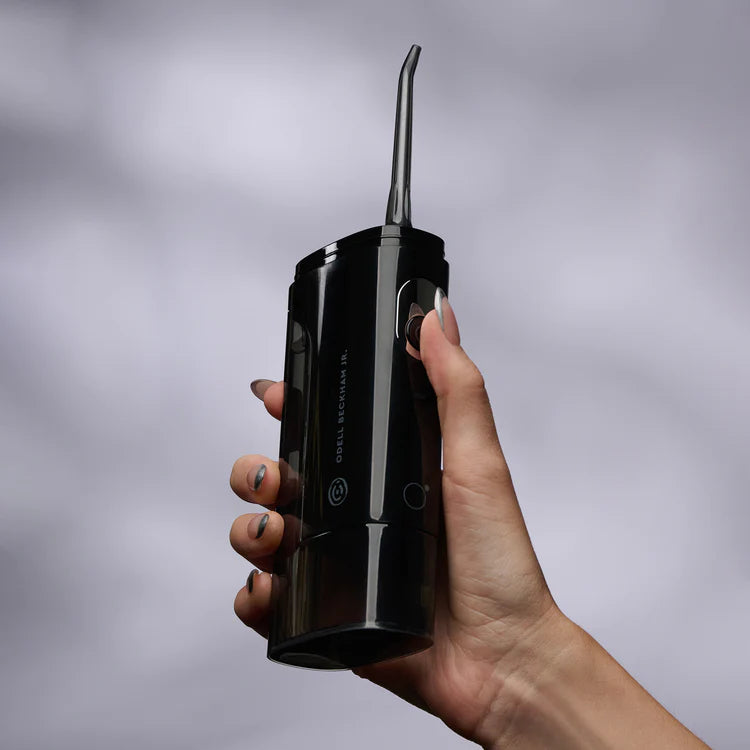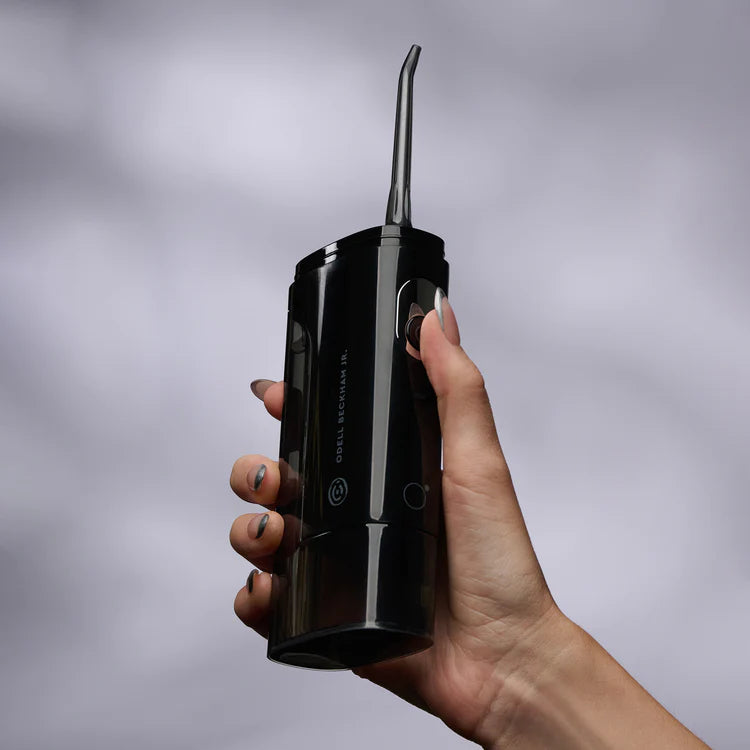 COMPACT, CORDLESS, SIMPLE
Comfortable to handle, comfortable to use - with both "soft" and "normal" pulsation modes for a gentle, yet powerful water flow.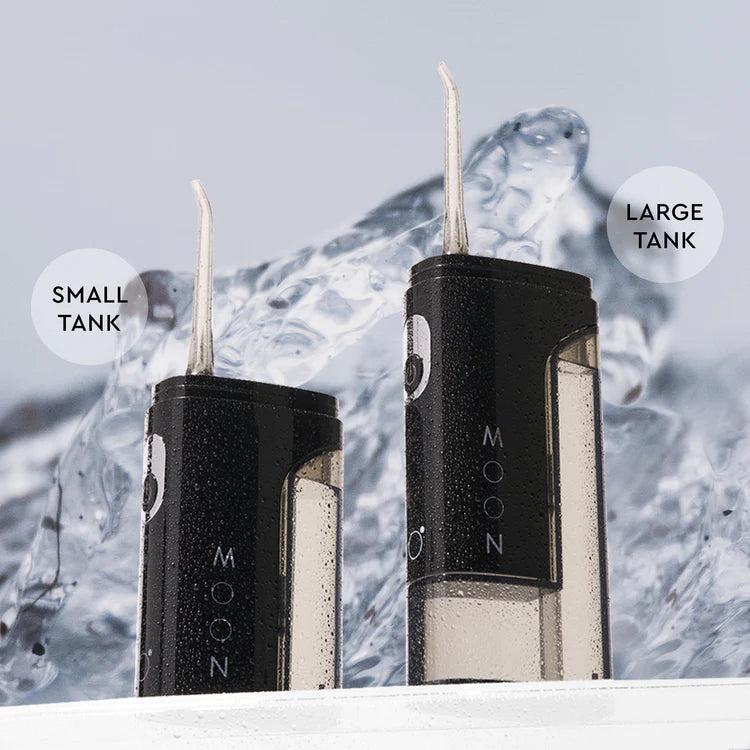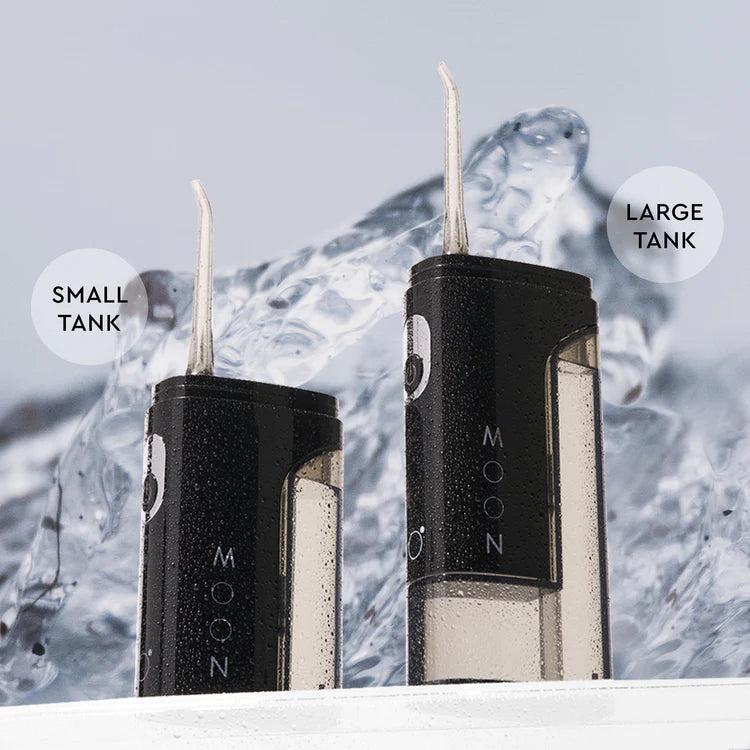 TO STAY & TO GO
Get more space back on your countertop (and travel bag!) with interchangeable tank sizes for at-home and on-the-go flossin'.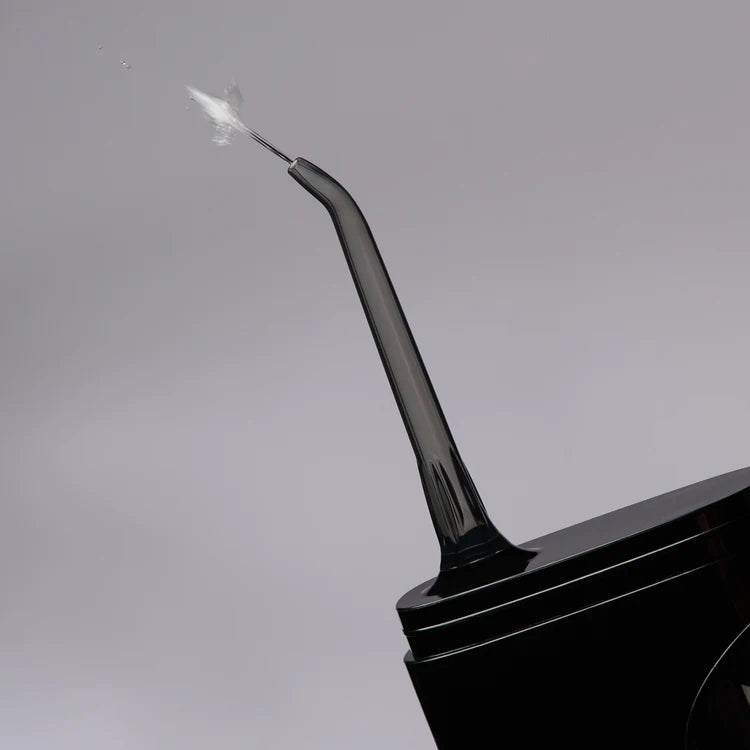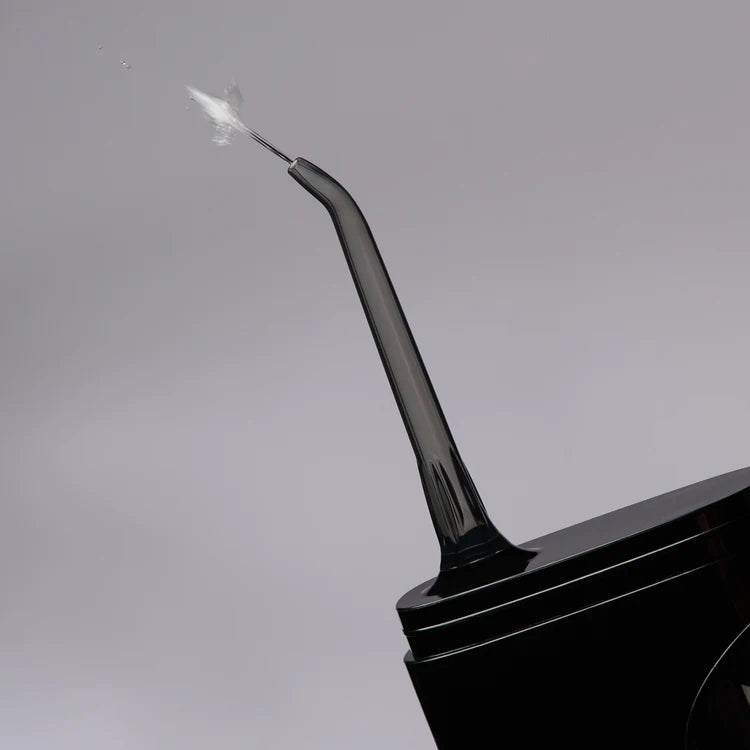 BEST-IN-CLASS PRECISION CLEANING
Say goodbye to plaque! Our no-mess jet tip targets those hard to reach places to leave your gums and teeth feeling fresh and debris-free.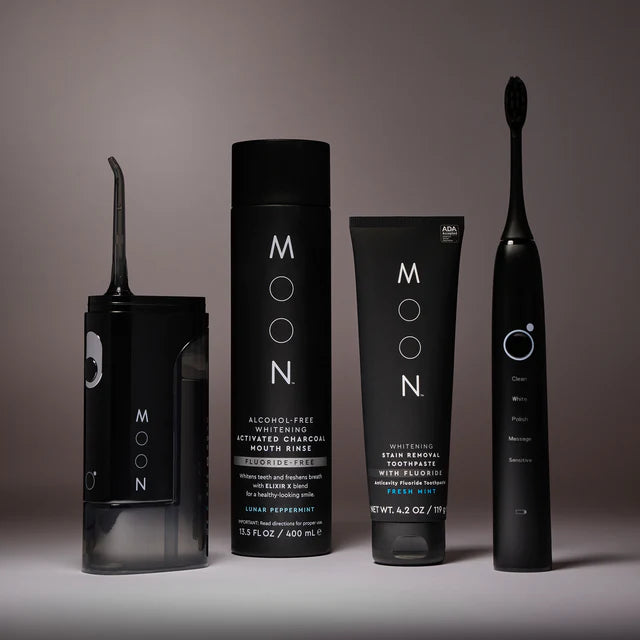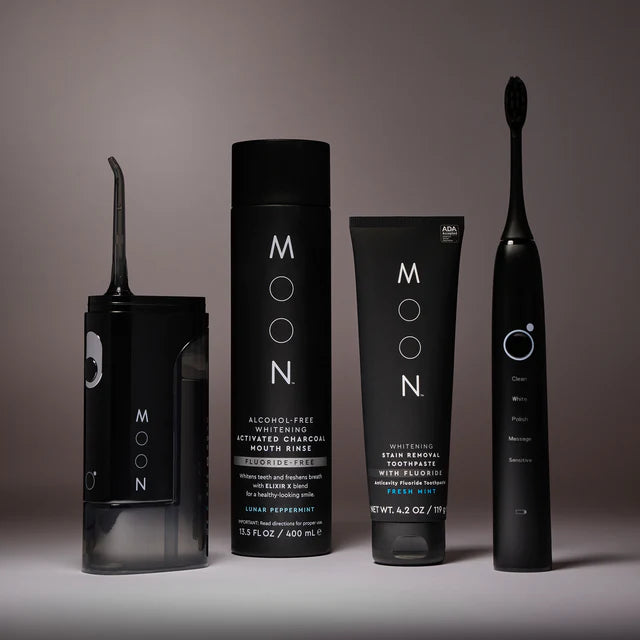 THE POWER CLEAN BUNDLE
Brush. Floss. Brighten. An award-winning routine for an electric smile.
SHOP NOW
FAQs
Can I use the MOON Water Flosser with implants, crowns or bridges?

Yes, the MOON Water Flosser is safe and gentle to use on implants, crowns and bridges. It's the perfect way to clean small spaces where food particles and plaque may be trapped.
What are the different modes on the MOON Water Flosser?

There are 2 pressure settings for a comfortable clean. The Soft setting is recommended for first-time users and sensitive teeth or gums. Once accustomed to the water flosser, switch to the Normal setting.
What is the capacity of the MOON Water Flosser water tank?

The large tank holds 100ml of water and the small tank holds 50ml of water.